Diluted EPS increased 27%
---
Net income up 26%
Top-line revenue increased 25%
---
$2 Billion in Wealth Assets
---
11% increase*
$115 million in new wealth assets YTD
$1.4 Billion Total Assets
---
30% growth in total loans to $1.1 billion*
19% growth in total deposits to $1.2 billion*
Book value per share of $22.98 compared to $20.87 at 6/30/2022
---
Well-Capitalized
---
10.2% Tier 1 Capital Ratio**
9.6% Tier 1 Leverage Ratio**
11.2% Total Capital Ratio**
*Year-over-year 6.30.23 vs. 6.30.22
**YTD 6.30.22
For additional detail on our quarterly financial performance, read our latest Earnings Report.
Letter to Shareholders
Second quarter 2023 demonstrated balanced growth.
In the second quarter of 2023, Oakworth continued to execute on our plan to bring a unique approach to financial services in all of our markets. We saw balanced growth across our core disciplines of banking, wealth management and advisory services. Perhaps the most notable growth was in the deposit book which grew 9% compared to first quarter and 19% year-over-year at a time when the industry as a whole continues to struggle with deposits in light of the failures of three large regional banks in the first half of the year. We see our outsized growth as tangible evidence that Oakworth is viewed as a stable and safe institution for its clients. In fact, in the second quarter we continued to report capital ratios well in excess of regulatory well-capitalized levels, strong liquidity and pristine credit quality with $0 of non-performing loans. We were recognized again by BauerFinancial with their universally recognized, independent 5-star rating which is focused on profitability and soundness.
We are pleased to report that our Central Carolinas office in Charlotte is scheduled to open in mid-September. Our office will be located in the Southpark Tower with a walk-in suite that will enable our clients ease of access and the ability for us to provide the concierge services for which we are known. Our approach to providing a high level of service to closely held businesses, their principles, professionals (such as CPAs, attorneys and physicians) and families who have been financially successful is resonating in the market place. This approach is filling a void that exists between national institutions and true community banks. You might enjoy following our journey more closely via LinkedIn where you will find links to Charlotte Business Journal articles, Business North Carolina's weekly podcast featuring our market lead Tim Beck and announcements regarding additions to our team.
We are also spending more time in the capital markets community telling the story of Oakworth. One of the benefits of being listed on the OTCQX Best exchange is the higher level of visibility that our shares receive. As such we've participated in three investor conferences so far in 2023 and are actively raising the profile of OAKC in the marketplace to ultimately benefit our existing and future shareholders. It has been fun to tell the Oakworth story and receive confirmation that our approach to serving clients is unique in the financial services space.
Our financial results continue to reflect the successes we see on a daily basis with year-over-year double digit growth in wealth assets (11%), loans (30%) and deposits (19%) as well as net income (26%) and top-line revenue (25%). You can find more information on our financial performance in our earnings release including a full set of condensed, consolidated financial statements.
While banking stocks have been under pressure in recent months, we continue to be confident in our value creation and the ultimate reflection of that in our valuation multiples.
As always, thank you for your business and thank you for your support.
Sincerely,
Scott Reed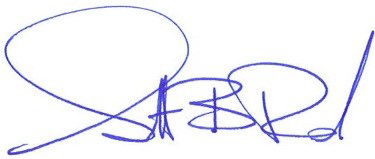 Chairman and CEO
Sign up to receive investor relations and shareholder news delivered to your in box.