Jimmy Massey
Oakworth Internship – The Summer of Zoom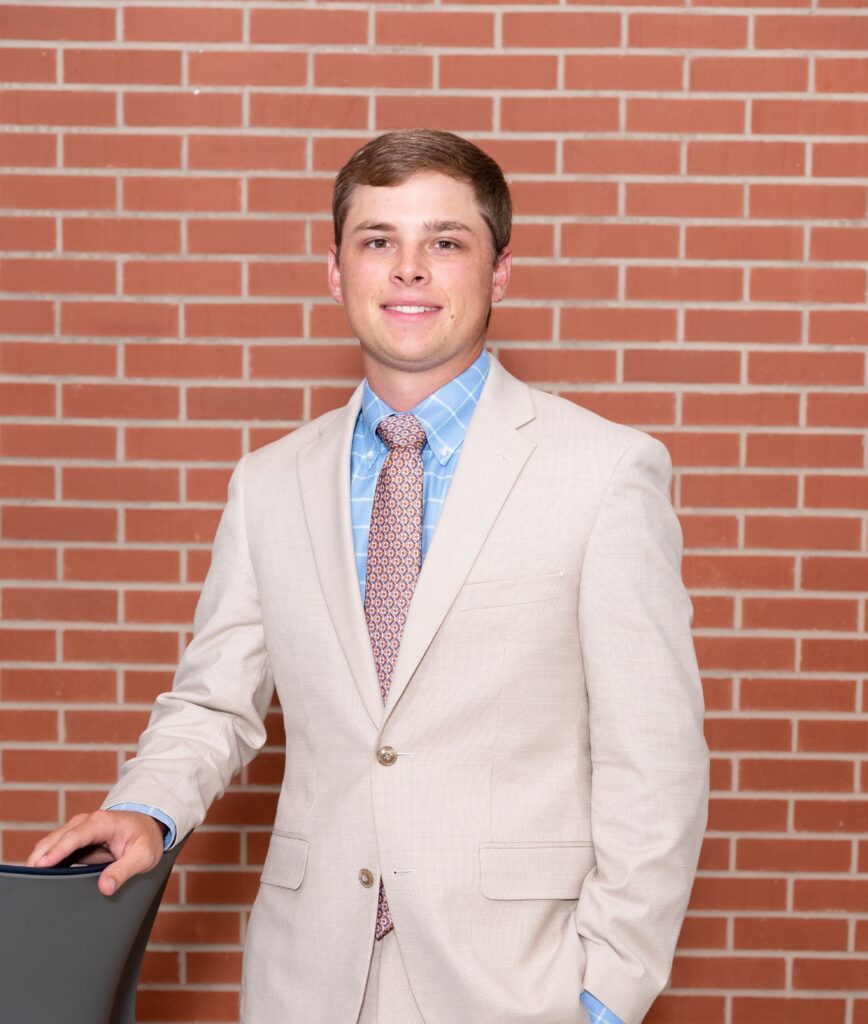 Hey everyone, allow me to introduce myself! After graduating from Auburn in May of 2019 I made the decision to continue my education at Auburn and pursue my MBA. Even as an Alabama athletics fan (Roll Tide!) I am unable to deny the powerful impact Auburn has had on my life. I've met some amazing friends, created some awesome memories, and feel well prepared to start my career upon graduating from the MBA program in December.
I was exposed to Oakworth by a close family friend as well as an internship blog for Auburn Finance students. After some research it was clear to me that a summer internship at Oakworth was exactly how I wanted to spend my summer. What a great decision I made!
While the internship program we applied for ended up being quite different than the one we ultimately experienced due to COVID complications, I'm incredibly grateful for the opportunity and experiences that came as a result. Oakworth did an amazing job pivoting and providing us with a meaningful experience while working remotely. We helped on various projects pertaining to wealth management, accounting, community outreach, and so much more. I can't say enough about the friendliness and professionalism of the entire Oakworth team. I was blown away at how intentional everyone was in making sure all the interns were involved!
I look forward to following Oakworth's continued growth as an organization and am excited knowing that my efforts this summer will help them to continue offering the best services possible to their clients!
Jimmy Massey – 2020
Hometown:  Montgomery, AL
School:  Auburn University (Undergrad and MBA)
Major:  Finance, MBA
One fun fact about you:  I once caught a seagull out of mid-air at the beach, I'm not sure who was more surprised, me or him.
Hidden Talent:  I've been known to bust out the unicycle from time to time.
What kind of superpower would you like to have?  I'd love the ability to hit the green on a par 3 over a body of water. Sometimes invisibility feels more realistic though.
What you hope to do in your professional career?  Surround myself with people I enjoy interacting with and can learn from every day.
What do you like most about being a summer associate at Oakworth?  The people here are second to none!
What is the most valuable thing you learned during your time at Oakworth?  Don't be afraid to interact with other associates. There's a reason so many people urge you to come to them with questions… they want to help!
What was your favorite department/team during your rotation?  Working with Alice on the DEPTH initiative project was so fun. I loved finding innovative and unique ways Oakworth could better serve their clients.
Favorite memory?  Going to dinner with the other interns and some associates at the beginning of the summer was great. It was nice to meet people in real life rather than on Zoom for a change.
Kara Wingard
The capacity to learn is a gift; The ability to learn is a skill; The willingness to learn is a choice." -Brian Herbert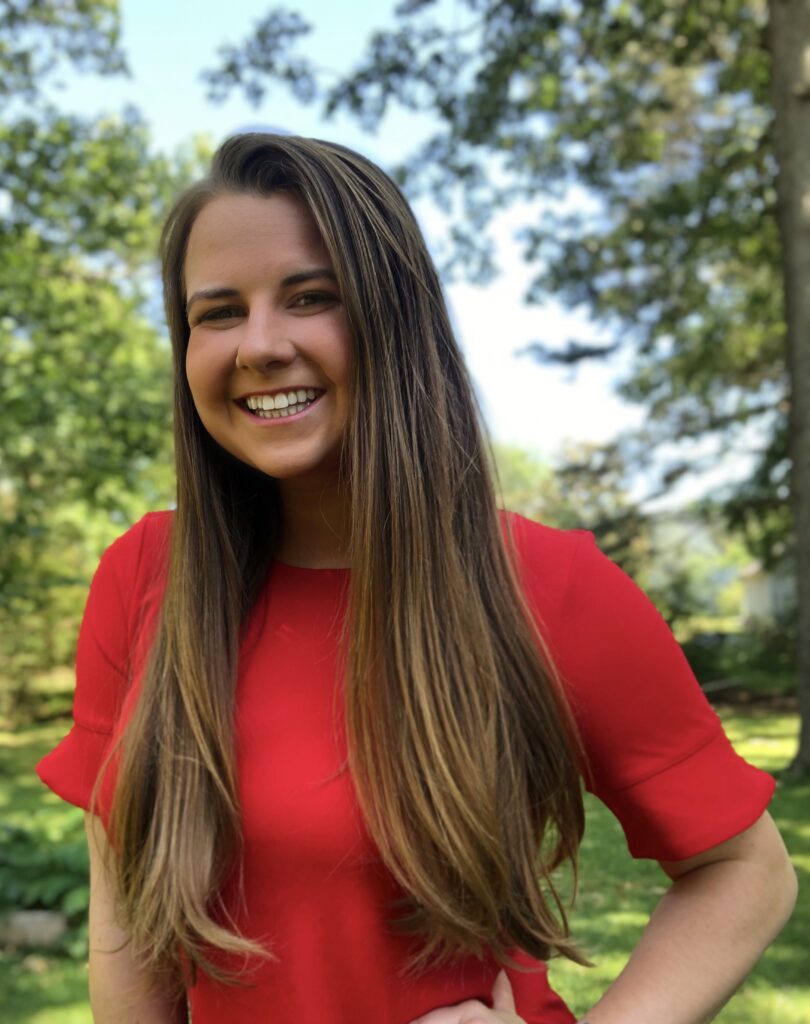 My name is Kara Wingard and I've had the pleasure of being a Summer Intern Associate at Oakworth Capital Bank. This summer looked a little different than we planned, as you could imagine. We ended up working remotely, which definitely led to some challenges, but the associates at Oakworth still made it an amazing and inclusive experience. We participated in many projects, like researching industry trends for the credit department, helping to find potential wealth clients, doing the College Banking 101 presentation over Zoom for our clients, and so much more. When we were told that our internship was going to be virtual, I was worried about how we would even be able to build relationships or work on projects. The Oakworth associates made this internship incredibly hands-on despite us not being in the office. They still brought us in on projects that made it feel like we were helping the company as a whole, not just busywork.
I applied for Oakworth's summer internship because the finance program champion at my school recommended it to me. I was in 2 courses she was teaching at the time and in a meeting, she mentioned that this internship might be a great fit for me. Going through the interview process, Oakworth stood out from all the others. I could tell this was a company built around values and building relationships, and that has been proven again and again throughout my time here. At Oakworth, I felt like I actually worked on assignments that were helpful and necessary for the company. This internship made me feel like I was a part of the company, not just an intern. We got to sit in on meetings with associates from all over the company. Not many of my friends can say they sat in on and had meetings with the Senior Leadership Team or the CEO during their internships. I truly feel like everyone in this company cares about connecting with you, even if you think you're "just an intern".
I am so grateful for the opportunity Oakworth gave me to learn and grow this summer. Everyone was so helpful; if I didn't know how to go about a project, someone was always there to explain it and make sure I understood everything I needed to. This is a company that truly cares about its associates and clients, and you can see that in all of their practices. I learned so much during my time here, but mostly I learned about the importance of genuine relationships. I've seen the difference it can make when you are intentional in your relationship building and how it can help you grow as a person. Oakworth is built on relationships and you can see the difference it makes in doing business, as compared to other companies.
Hometown:  Birmingham, Alabama
School:  Auburn University
Major:  Finance
One fun fact about you:  I lived in Disney World for 4 months while I worked there and got to go to the parks almost every day. It was definitely one of the most exciting experiences I've ever had!
Hidden Talent:  I cheered basically my entire life until I graduated high school so I can tumble.
What kind of superpower would you like to have?  I think I would want to be able to teleport. I love traveling, and it would be so helpful to cut down on the time it takes to travel sometimes.
What you hope to do in your professional career?  I am still very open about what I want to do for my career, but my internship at Oakworth really helped to guide me. I think I would like to go into a wealth management role to help people manage their finances and give them peace of mind.
What do you like most about being a summer associate at Oakworth?  The inclusion from the associates. Despite being a virtual internship, I felt like we were included in so many different meetings and projects that were extremely beneficial.
What is the most valuable thing you learned during your time at Oakworth?  The most valuable thing I learned during my time was not hesitating to ask questions. Every time I've had a question, it was embraced and answered clearly. I never felt dumb or like I was bothering someone. I learned most people would rather you ask questions and find that clear understanding instead of watching you struggle on your own.
What was your favorite department/team during your rotation?  My favorite department was Wealth Management.
Favorite memory?  My favorite memory was Investing 101. It was an event that was held in the office for a small group of people and I really enjoyed it! John Norris spoke about how to get started in investing and then we got to hang out for a bit after. It was awesome to finally be able to get into the office for a bit and meet people face to face.
Carson Rector
A Virtual Summer with Oakworth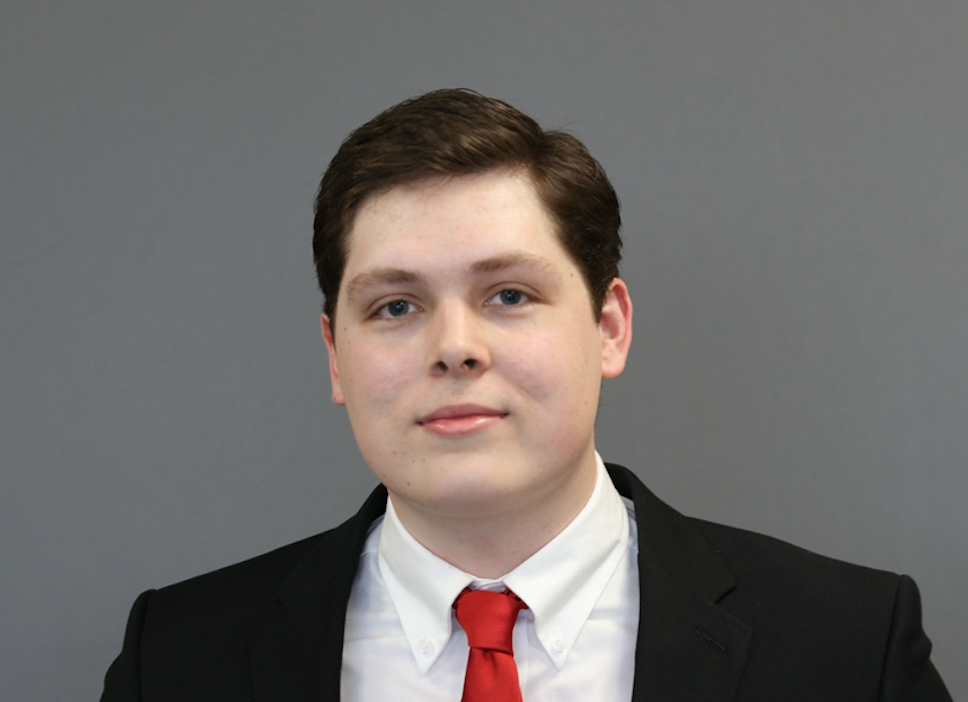 Last March, after COVID-19 started to take a toll on the city of Birmingham and after taking a visit to the grocery store and seeing frantic buying of products such as Lysol wipes, hand sanitizer, bread, and surprisingly, toilet paper, I began to wonder if my internship I had lined up for the summer would be possible at all. It is an uneasy feeling not knowing what the future holds as I was ecstatic to get my first experience of the financial services industry. Unsurprisingly, Oakworth Capital Bank found a way to deliver the same in-person internship experience virtually with the help of Zoom and Microsoft Teams. It might have been the easy route for them to cancel it this year like so many others have, but Oakworth found an innovative way to use it as a learning experience as the new normal of working remotely is becoming prevalent. Fast forwarding to my last day of the internship, I am confident I got the same experience virtually that I would have gotten in person.
On the first day of our virtual internship, we had the opportunity to meet the CEO, Scott Reed, who expressed three powerful things that are consequential steps to a business's success and what specifically makes Oakworth Capital Bank a special place and extraordinarily unique. The first thing is the people. Every successful company is built on a foundation of genuine people who want to make a difference in the community and in helping everyone achieve their goals. The second thing is the service. When you have a spectacular team always willing to go the extra mile for clients, it makes creating impeccable service simple. Knowing the core values is one thing, but the way Oakworth lives and operates by them is what makes every experience for clients, small or large, truly unmatched. The third thing is the easiness. When you have a solutions group with actual associates answering the phone whenever a client may have an inquiry or issue, it speeds up the process to solving the problem and making sure the client does not have to sit on the phone for an hour being transferred to and from different areas. It became apparent after meeting the rest of the team that Oakworth is a company unlike any other, putting extra emphasis on client and associate relationships and ensuring the core purpose and vision are adhered by.
I had the opportunity to not only be a part of the incredible culture, but get hands-on experience through meaningful projects that directly impact the bank's success. Being virtual did have its challenges as I was not able to walk down to a supervisor's office to ask a quick question or sit down together and look at progress being made on a project. Much anticipated though, supervisors made themselves even more accessible through Zoom, Microsoft Teams, and email to compensate for not being able to have in-person interaction. Some of the various projects I was given the opportunity to work on were the credit whitepaper project consisting of industry analysis of industries in which Oakworth has exposure, data validation for financial statement trends and assumptions performed by updating pivot tables in spreadsheets for the finance and accounting team, and updating memos along with verifying proper documentation is present for remote deposit clients for the treasury management department. Other projects include the investment competition, DEPTH interviews, prospecting for the wealth department, and CRA research for compliance. It was truly empowering to be able to make such a positive impact for the bank and get valuable industry experience through working on these projects.
I would have never imagined I would get as much hands-on experience and interaction with senior leadership and other associates as I have gotten through my ten-week virtual internship here. I am extremely thankful for the relationships I have built and the compelling experiences I have had. The rotation areas have allowed me to get a broad amount of knowledge in every area of banking through challenging projects and help me figure out what area is of most interest to me. They say to do what you love, and this was made easy during my time at Oakworth. I am saddened my journey is over, but I could not be more appreciative of every associate for their time and effort dating all the way back to the interview process. It is evident why Oakworth Capital Bank has been voted the best bank to work for in the United States the past two years by American Banker. Thank you to everyone at Oakworth for the opportunity! I will always cherish this summer of firsts.
Hometown:  Birmingham, Alabama
School:  The University of Alabama
Major:  Finance
One fun fact about you:  My friend and I started a clothing company in high school where we sold product in over thirty states.
Hidden Talent:  Experienced ping pong player
What kind of superpower would you like to have?  Teleportation
What you hope to do in your professional career?  I want to become knowledgeable and fully versed in every aspect a company operates and eventually be in a leadership role where I have the ability to teach and mentor others so they can showcase their full potential and be successful in their careers too.
What do you like most about being a summer associate at Oakworth?  I enjoyed being able to experience the incredible company culture from the inside and get valuable hands-on experience in every area in which the bank operates.
What is the most valuable thing you learned during your time at Oakworth?  Do not be afraid to ask questions. Everyone is more than willing to help and go out of their way so be sure to ask if you do not understand something. Never miss an opportunity on a great learning experience.
What was your favorite department/team during your rotation?  Credit—I was able to do analysis on industries that Oakworth has direct exposure to and also learn more about the loan underwriting process.
Favorite memory?  Having our one and only social gathering in the midst of COVID-19 (socially distanced) where I was able to get to know the other interns and associates more.
Landon Connell
Oakworth provides a perfect balance of financial expertise and welcoming atmosphere that makes it the ideal workplace.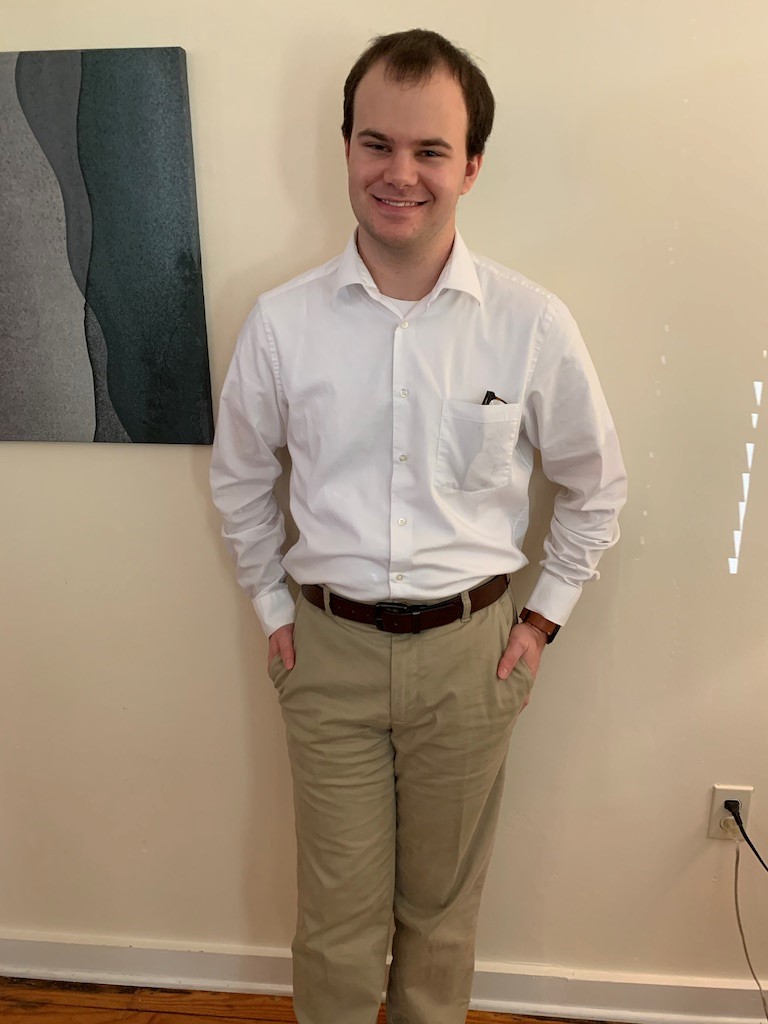 Being an intern for Oakworth Capital Bank has been one of the most rewarding experiences I have ever had, and will have a very positive impact on my future career. Oakworth was a perfect fit for me as a finance major at the University of Alabama. I have always been interested in banking as early as middle school, and my academic concentration in investment management paired well with their excellent wealth management team. Getting to talk to their investment professionals like Sam Clement, Sam Harris, and David McGrath was so insightful and I am very grateful to have had the opportunity to speak with them. Learning about the Trading Perspectives podcast with John Norris and Sam Clement through Oakworth has helped me stay up to date on the markets every week. Oakworth's culture as a whole was very welcoming to me, and I instantly felt like I was a part of the group. Despite setting foot into the Oakworth office only once during the entire internship, I greatly enjoyed it and would gladly do it again.
I've really enjoyed the projects I've gotten to work on this summer. From conducting interviews for the DEPTH Committee to walking through each step of the wealth prospecting process, to even conducting market research to produce a white paper for senior leadership, Oakworth has provided me with great opportunities to learn and grow. I also got great insight into how Oakworth goes through the loan process by tuning into the loan committee calls every week. I really appreciate Oakworth taking the time to introduce all the interns to every team in the bank and educating us on what they do. I'm not ashamed to admit that I had no idea what a treasury management team did before I came to Oakworth.
Oakworth as a whole has been a great place to work and I will miss it when my internship is over. I fully expect that I will keep in touch with many of the great friends I have made while working here. Working for Oakworth is truly being part of a family.
Hometown:  Mobile, AL
School:  University of Alabama
Major:  Finance
One fun fact about you:  I've been to 6 foreign countries.
Hidden Talent:  Archery
What kind of superpower would you like to have?  The ability to absorb information from books without reading them.
What you hope to do in your professional career?  I would like to pursue investment management and get my CFA.
What do you like most about being a summer associate at Oakworth?  I love getting to meet with Oakworth associates one on one and hear their experiences and advice.
What is the most valuable thing you learned during your time at Oakworth?  I learned about the process banks go through to make loans to a business.
What was your favorite department/team during your rotation?  Wealth
Favorite memory?  Hearing Bill Pitts call himself the "prophet of profit"
Sam Nichols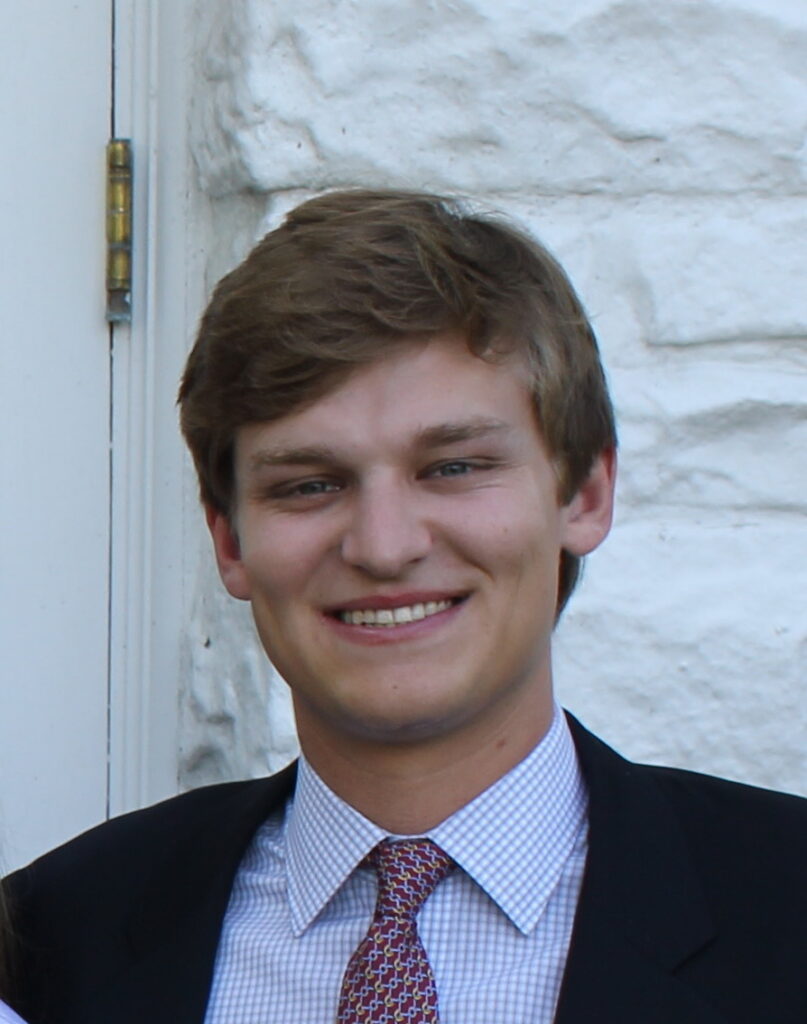 Hello Everyone! My name is Sam Nichols, and I am a rising senior at Washington and Lee University (which is a small, liberal arts school in Lexington, VA). I was born in Richmond, VA, but I have grown up in Birmingham since the 2nd grade. I graduated Mountain Brook High School in 2017. My major is Business Administration, and my minor is German. I am most interested in credit underwriting and analysis, and I hope someday to put my German language skills to use by living or working in Germany or Austria. Some of my hobbies are playing soccer, playing music, traveling, and going fishing.
I have really enjoyed my summer as an Intern Associate here at Oakworth Capital Bank. We have worked on a wide variety of some really interesting projects that hopefully benefit the bank for months to come. My favorite project this summer was the Credit White Paper project. We were tasked with compiling research on a specific industry and real-estate segment that the bank has exposure to in its credit portfolio. My two topics were Retail Real Estate and the Commercial Construction Industry. I really enjoyed looking at some of the bigger picture ideas in relation to the industry and real estate markets, as well as diving deeper and learning about some of the strengths and weaknesses of each topic. We were able to present our findings to the Credit Department leadership, as well as other members of the Leadership team.
While this summer was a lot different than what I thought it would be when I first applied for the internship, the other associates and everyone at Oakworth showed us how important it is to adapt and change in certain situations. We were able to experience so many different things and discuss so many interesting topics from our homes. While I would have loved to spend more time in the office and around the associates, I can firmly say that Oakworth did a phenomenal job with connecting us with everyone at the bank, as well as keeping us very busy with tasks and projects. I am very grateful for the experience and everything I have learned from so many amazing people at Oakworth Capital Bank.
Hometown:  Birmingham, AL
School:  Washington and Lee University
Major:  Business Administration, German Minor
One fun fact about you:  I have traveled to 13 different countries
Hidden Talent:  Playing bass guitar
What kind of superpower would you like to have?  Flying or super speed
What you hope to do in your professional career?  I hope to be able to incorporate my German language skills in some sort of role within the finance industry.
What do you like most about being a summer associate at Oakworth?  I really like talking to other associates and hearing about their experiences and learning from them.
What is the most valuable thing you learned during your time at Oakworth?  The importance of teamwork, being flexible and helping others even if you are not as comfortable with the topic. Do not be afraid to attempt new things and learn from them.
What was your favorite department/team during your rotation? Credit Department and Loan Committee; DEPTH Project
Favorite memory?  Talking about and recording College Banking 101; Meeting the other interns at Investing 101 meeting