Imagine if you could plug your financial destination into a GPS.
At Oakworth, we work the same way. Our Client Advisors help guide your finances toward a specific destination. Just determine where you want to go, and they will show you options and map out the journey step-by-step. Your Client Advisor will also remain on standby to help you navigate traffic jams that get in the way of keeping you on track to your financial goals.
The Planning Process
Your Client Advisor will guide you through our customized 5-step planning process that will put you in the best position to reach your unique financial needs, values, and dreams.
At Oakworth, we help people succeed.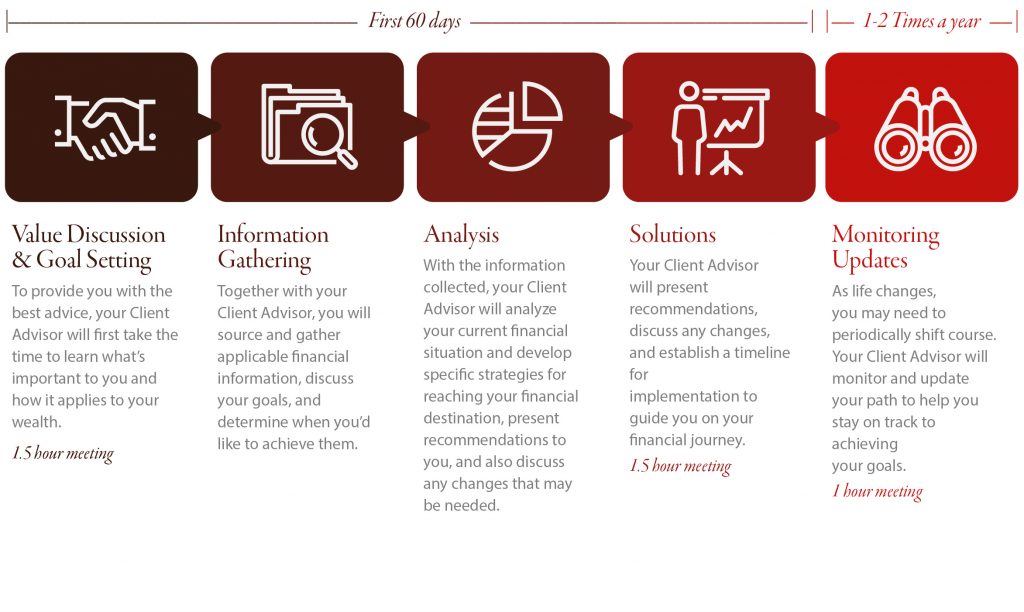 What Our Clients Are Saying
Insights from Our Financial Experts