Let's Celebrate Father's Day with DOUBLE POINTS!

Starting on June 12th, earn DOUBLE points each time you swipe your Debit Card.  

From Wednesday, June 12th until Wednesday, June 19th, earn 2 times the rewards
points with every qualifying net dollar you spend – just in time for Father's Day!
It's as simple as this:
Make sure your card is registered at https://www.scorecardrewards.com using the instructions below.

Use your debit card as credit during the week on all purchases.

Check your points on the Scorecard Rewards website using the instructions below, and begin searching the rewards, create your own personal wish list, or decide what you'd like to get Dad as a gift!
To register your card or see points needed for your rewards, please log into the ScoreCard Rewards website at https://www.scorecardrewards.com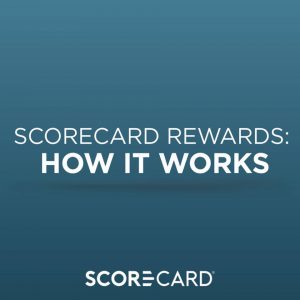 Step Two: Once your account is created, log in to view your reward balance, and search and view all available redemption options.
Step Three: Redeem points for the available merchandise, travel, and more!
With the householding feature, you can link multiple accounts for purposes of combining and redeeming Bonus Points for awards. To household your rewards, log in to your account and click on "Account" in the upper right corner, then click on "Householding" and follow the steps.
*please note to earn rewards you must use your debit card as a credit when making transactions
See Scorecard Rewards Terms and Conditions for complete details on the program.