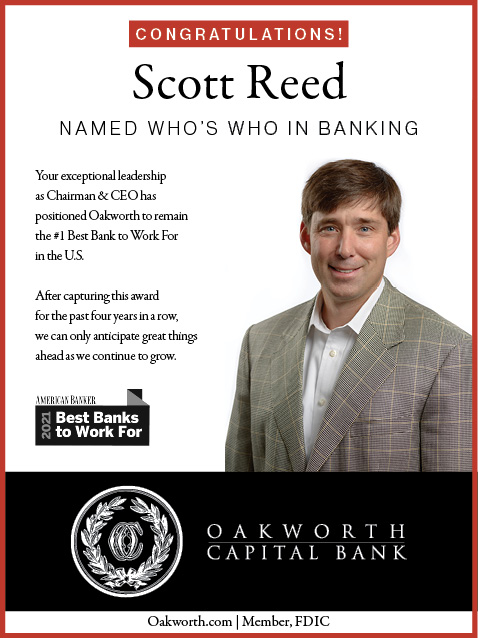 Congratulations to Scott Reed for being named to the Birmingham Business Journal's Who's Who in Banking! Your exceptional leadership as Chairman & CEO has positioned Oakworth to remain the #1 Best Bank to Work For in the U.S.
After capturing this award for the past four years in a row, we can only anticipate great things ahead as we continue to grow.
We're so proud to be a part of the Banking community in Birmingham. The Birmingham Business Journal's digital version can be found on their website.