This is one of the most in-depth Oakworth profiles and really gets at the heart of what Oakworth is up to. The Charlotte Business Journal shared an extensive interview with Scott Reed, Tim Beck and John Norris about our expansion into the Central Carolinas market.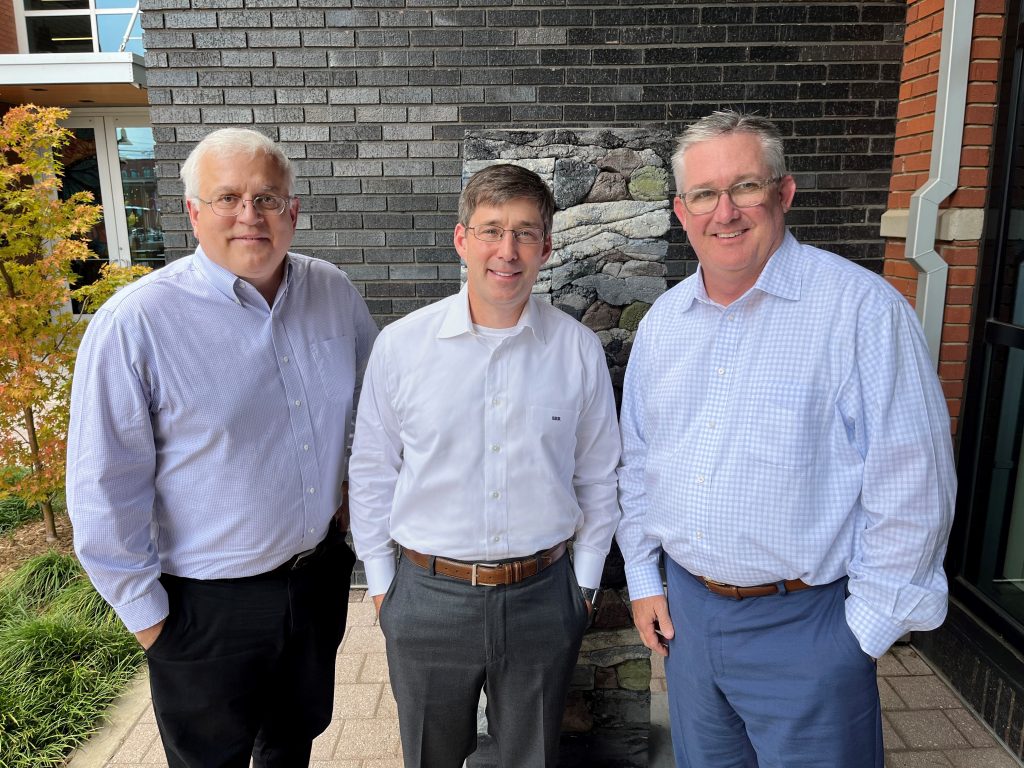 For the full article from the Charlotte Business Journal, check out their website. This is a subscription-based article. We share a few of the direct quotes from our team below, but we encourage you to read the article if you have a subscription to the Business Journals.
How do you plan to manage the Charlotte office?
Reed: "We are trying to do something different in financial services. The industry has grown really through acquisitions. When we started Oakworth, there were a couple things that influenced it. One was this industry is really not organized around the client. It's really organized according to what's best for the company. …how do you scale a model that is really, really high level and consistent? And, so we had to go outside the industry to study companies that had done that really well. They're out there and one of them is Chick-fil-A. And what they all have in common is when you're in one of their locations, it's very comfortable. It's very high level, and it's very consistent. So what we're trying to do is we're trying to apply the same discipline that a Starbucks or a Ritz-Carlton or a Chick-fil-A has applied to their industry in a way that allows us to know when we're in a Charlotte or Nashville (Tennessee) or Birmingham — that our clients in fact are getting a very similar high-level experience."
Would you say Oakworth is more like a boutique bank than a community bank?
Reed: I'm glad you said that because we exclusively don't think of ourselves as a community bank. We do really high-level commercial and industrial business. We're funding a private-equity acquisition of a pharmacy benefits company. That's not a typical community bank.
There's plenty of options in other Southeastern cities. So, why Charlotte?
Reed: "Charlotte remains one of the fastest-growing cities in the country. A lot of people moving in, a lot of young people. And at some point they're going to need these services as well. But even without the younger generation, there's so many businesses that are moving in here. We're not talking Fortune 100 companies, Fortune 500 companies, but a lot of vendors that support some of these larger institutions that need great banking relationships, and creative, innovative solutions to what they're trying to do day in and day out."
Norris: Why Charlotte? Well, Charlotte is one of the cities that we can serve…"Yeah, I get it. This is a business-friendly environment." Charlotte is that same business-friendly environment. It's not Charlotte and you stop. It's Charlotte and what's the next place after that?
Beck: "I believe this model and this name will be widely and successfully accepted within the market, because it doesn't exist as we sit here today. And to your point, it's a unique approach."