Reward Yourself with Great Merchandise & Travel Rewards
Did you know that you can earn 1 reward point for every 2 dollars you spend? You can then turn your purchases into amazing Merchandise, Travel or Experience rewards! ScoreCard Rewards has top name brand items, unbelievable vacation getaways, valuable services, and once in a lifetime experiences. ScoreCard has it all! ScoreCard is continually updating reward options so you'll have the latest and greatest rewards to choose from to select from. So, go ahead, log in. Have fun searching for rewards, create your own personal wish list, and most importantly, be sure to visit often. 
To register your card or see points needed for your rewards, please log into the ScoreCard Rewards website at https://www.scorecardrewards.com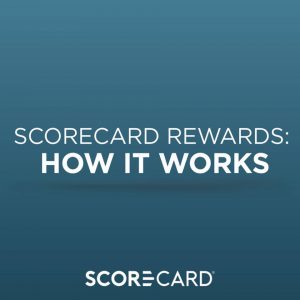 Step One: Go to https://www.scorecardrewards.com to create your account.
Step Two: Once your account is created, log in to view your reward balance, and search and view all available redemption options.
Step Three: Redeem points for the available merchandise, travel, and more!
With the householding feature, you can link multiple accounts for purposes of combining and redeeming Bonus Points for awards. To household your rewards, log in to your account and click on "Account" in the upper right corner, then click on "Householding" and follow the steps.
*please note to earn rewards you must use your debit card as credit when making transactions