During the Spring of 2020, our investment committee made the relatively aggressive move to completely exit our already underweight international allocation. By completely exit, I mean none, ninguno, rien, keiner, nessuno, geen, and nashi. Our reasoning was pretty simple: as screwed up as everything seemed to be in the United States, things looked even worse elsewhere.
They still do.
Despite all of our differences, which our society seems hell-bent on exploiting rather than our commonalities, where is the best potential for absolute growth in a major, developed economy? Would you say Japan? Canada? The United Kingdom? France? Germany? Italy? Or the United States? Those are the G7 countries, which make up 45% of total global GDP and 10% of the planet's human population.
When we dived into the data, examined the demographics, and explored the cultures, and the answer was clear: the United States. The combination of sheer size, innovation, entrepreneurialism, and willingness to take risks makes the US an attractive investment relative to other major economies, at least during this window in time. This bet has paid off well, as the S&P 500 outperformed the MSCI EAFE Index by 15.59% from the end of 2Q 2020 through the end of October 2021.
However, towards the end of last year, we decided to get "back into" international with a small allocation to emerging markets, which had been on a tear during the middle of last year. While we continue to like the growth potential for many of the more major emerging economies around the world, this investment hasn't been as good as we would have like. The reason is simple: China.
As I type here on 11/19/2021 at 10:47 CST, the Shanghai Stock Exchange Composite Index has had a year to date principal return (in USD) of 4.76%. By comparison, the S&P 500 has generated a 25.36% return over the same time period. Interestingly, some Chinese economic sectors have done extremely poorly in 2021, with consumer discretionary, consumer staples, healthcare, and financials all sharply in the red YTD.
Considering the weight to the Middle Kingdom in the MSCI Emerging Markets Index is around 32-33%, such underperformance in China has had a depressing impact on the sector as a whole. To be sure, South Korea has also had a bad year, primarily due to currency fluctuations; however, something more sinister seems to be happening in Beijing.
Investing in China has always included an element of holding your nose or turning the other cheek. After all, the Chinese sort of play by their own rules, and no one has a firm grasp on what exactly is behind the curtain or door #2. However, the economic growth over there has been mind-boggling. Moving forward, though, US investors would be wise turn their backs to China, as opposed to just their cheeks.
As I have written here and discussed on our podcast, Trading Perspectives, a healthy economy has three primary characteristics: 1) adherence to the rule of law; 2) strong individual property rights, and; 3) adequate development of human capital. This is true on the local, state, and national levels, and across cultures. IF you do those three things, you will eventually be successful. IF not, you eventually won't be.
So, how many of those three would you say China does well? Maybe #3?
Instead of speculating about what goes on over there, I am going to "cut & paste" snippets from China's page in the '2021 Index of Economic Freedom' produced by The Heritage Foundation and The Wall Street Journal:
"Xi Jinping, who succeeded Hu Jintao as president in 2013, has centralized his authority, ousted internal political enemies, and backed authoritarian policies to tighten control of civil society. China has one of the world's largest economies and is the world's biggest exporter, but its per capita income is below the global average. A slowdown in economic growth that may be more severe than is officially acknowledged poses serious challenges both for the government and for Xi's ideological economic framework. China's relations with the U.S. and its allies have worsened since the start of the ongoing trade war and particularly since the advent of COVID-19. Other issues such as restrictions on Hong Kong's autonomy, the persecution of China's Uighur minority, and Beijing's cyberwarfare activities have led to a broad decline in trust and continue to destabilize global relationships…
Protection of property rights remains weak. All land in China is owned either by the state or by rural collectives. Land seizures are common. Theft of foreign-owned intellectual property is widespread. The Communist Party dominates the subservient judicial system. Corruption remains endemic at all levels of government, and anecdotal information suggests that the government's crackdown on corruption is applied inconsistently and discretionarily."
These comments are very disturbing, as are continued headlines about how China is increasingly behaving as, well, a Communist dictatorship. This has led us to ask ourselves a very basic question: do we trust Xi Jinping and Beijing to protect the rights of foreign investors in Chinese assets? Let me ask you that same question: do you trust Xi Jinping and Beijing to protect your rights when investing in Chinese assets?
Ultimately, we couldn't answer that question in the affirmative, and I imagine you can't either. But what to do when you like a particular asset class, but don't like the primary player in it? Basically, how can you separate China from the emerging markets and/or vice versa?
Currently, there are a relatively limited number of alternatives in this space, emerging markets ex-China, but there are some, and we intend to use them moving forward. To that end, our traders have been working on the most efficient way of swapping out of our old emerging markets investments into the new ones. Ordinarily this would be a relatively simple process; however, due to what will be our appetite in a relatively small market sub-sector, we are taking additional steps to ensure efficiency, and hope to get this done well before the end of the year.
Make no bones about it, we are excited about this trade for a number of reasons: 1) we are tired of the lack of transparency in China; 2) we are concerned about the lack of basic property rights and the shaky nature of the 'rule of law' in that country, and; 3) did I mention it is a Communist dictatorship?
Moving forward, I would be flabbergasted if more investment firms don't take steps like this one. The money just isn't worth it any longer. The risks are exponentially greater than they were, and the abuses seem to be getting bigger.  Further, there is an old expression in the business world: "people do business with people they trust." 'Nuff said.
In the end, our investment committee still prefers the United States over the remainder of the world, and we remain heavily overweight corporate America. However, moving forward, we strongly believe our new emerging markets strategy will help to not only differentiate us in a crowded field, but also generate above market returns in our international allocation. This is the part of the newsletter where I get to drop the mic.
Take care, thank you for your continued support, have a Happy Thanksgiving, and please be sure to listen to our Trading Perspectives podcast.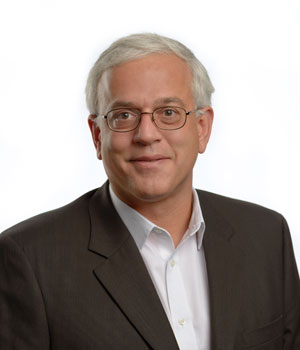 As always, nothing in this newsletter should be considered or otherwise construed as an offer to buy or sell investment services or securities of any type. Any individual action you might take from reading this newsletter is at your own risk. My opinion, as those of our investment committee, are subject to change without notice. Finally, the opinions expressed herein are not necessarily those of the reset of the associates and/or shareholders of Oakworth Capital Bank or the official position of the company itself.