I won't mince words: this morning's Employment Situation for June 2020 was a blowout, and in a good way. According to the Bureau of Labor Statistics (BLS), the US economy added, get this, 4.8 million net new payroll jobs last month. 4.8 million! That is roughly the entire population of the State of Alabama, every last man, woman, and child (although I am certain I am offending someone somewhere by describing people as such). Not surprisingly, this is the best monthly number in this series, as in ever, by a long shot.
Further, the official Unemployment Rate dropped from 13.3% in May to 11.1%. The Labor Force Participation Rate (the percent of folks of working age participating in the workforce) rose 0.7%, and the Employment to Population Ratio surged 1.8%. Finally, the qualifications on page 6 weren't as bearish as they were last month, and I won't bore you with what those were/are.
You would almost have to be a real wet blanket to find something wrong with this report. This is where I come into the picture.
Ok, maybe I won't be a completely wet blanket, just sort of damp. You see, everything I have written thus far is not subject for debate. The numbers are what the numbers are. Still, I wouldn't be doing my job very well if I simply took them at 'face value' and proclaimed an end to the recent economic crisis. You could argue I wouldn't be doing my job at all. So, let me peel back another layer, or layers, of the proverbial onion for you.
Within the 4.8 million payroll jobs are the following: 739.8K in retail trade, 148.9K in temporary help services, 53.1K in services to buildings and services, 190.4 in offices of dentists, 80.0K in child day care services, 353.3 in 'amusements, gambling, and recreation,' 238.6 in accommodations, 1,483.4K in 'food services and drinking places,' and 264.2K in 'personal and laundry services.' That is 3,551.7 million of the 4.8 million jobs the economy 'created.'
As a result, the rest of the economy, created less than 1.3 million (which is still a huge number, by the way). However, the 'information' sector created only 9K jobs. Financial services accounted for 32K, which isn't exactly gangbusters given the size of the sector. Utilities actually shed 3.2K jobs. Interestingly enough, 'computer systems design and related services' lost 20.4K payrolls. Perhaps not surprisingly, 'nursing and residential care facilities' also reported a job loss, of 20.1K.
So, the data behind the headlines was a little, shall we say, chunky and skewed towards 'lower and semi-skilled' employment. To that end, the Unemployment Rate for HS dropouts declined 3.3% during the month. For HS graduates who haven't completed a higher degree, it fell from 15.3% to 12.1%. Workers who have 'some college or associate degree' saw their Unemployment Rate cut 2.4% to 10.9% from 13.3%. Conversely, the Unemployment Rate for US workers with 'bachelor's degree and/or higher' only decreased by only 0.5%.
Admittedly, the Unemployment Rate for college graduates is lower than for the other groups mentioned in the previous paragraph. However, the point remains: much of last month's job growth was at the lower end of the pay scale. Further, it was largely in what most states would have classified as 'non-essential' industries. For all intents and purposes, in May, in would appear a lot of folks simply went back to their old jobs…you know, the ones the economy bled when politicians shut things down.
Obviously, that isn't a bad thing, and I am not trying to make it out to be. It is just 'we' need to be careful in declaring the battle over because a lot of those jobs undoubtedly benefitted from the Payroll Protection Program (PPP). Further, I would imagine even more still came about as employers simply called folks back to work as their states reopened. However, were they correctly staffed for the 'new economic normal'? At this juncture, I think it would be premature to venture anything other than: "I don't know, and they don't either."
Finally, and this is important, a huge percent of the jobs created last month will also be LOST, again, as Governors across the country re-shut certain sectors of their state. They are the proverbial low-hanging fruit; the first ones out, and the likely suspects. So, what happens to employment in Arizona, which closed bars, movie theaters, gyms, and water parks for the month of July, essentially? Or in California, where Governor Newsom closed the following industries in 19 counties (including LA): bars, restaurants for dine-in, wineries, movie theaters, family entertainment, zoos, museums, and card rooms (whatever those are)? For their part, Texas and Florida have both closed their bars, and have also closed their beaches for the 4th of July holiday. This on top of local closures and general postponements of 're-openings' pretty much across the country. Do you think New York City restaurants hired anyone in June in anticipation of re-opening on July 6? I would be willing to bet you a beer more than one did. What happens to those jobs now that Mayor Bill de Blasio has postponed a 'return to indoor dining' indefinitely? Do you think some places might just give up the ship? I think it is likely.
…and these are just a few of the examples which have happened due to the recent increase in COVID19 cases. Can businesses continue to operate like this, closing and opening and closing again, indefinitely?
So, what happens if, if not when, these new shutdowns and delays coincide with the depletion of PPP funds? By that, I don't mean funds in the overall; I mean at the individual employer level. You have to remember, this program 'saved,' at least temporarily, anywhere from 15-30 million jobs, depending on the source. Originally, employers were to use the funds over an 8-week time frame, which the government extended to 24-weeks or the end of 2020 (whichever comes first). As such, there will be plenty of employers who got funds during the first phase of PPP, in late April, who will be running out of money just…about…now. That is IF they spent the money the way the Congress/SBA initially intended.
You have to think like a business owner here. Okay, you received this cash to largely keep your payroll in place for a relatively short period of time. Your funds from the program are running out, or have run out, and revenue is only 60-70% of what it was pre-pandemic. Do you keep everyone on the payroll regardless and indefinitely? Or do you do the minimum to ensure the SBA forgives the loan, and then make the necessary reductions in expenses? Intuitively, this would include a decrease in payroll expenditures.
So, where the rubber meets the road: last month's outsized job growth was heavily concentrated in sectors which would be disproportionately, adversely affected by economic re-closings and postponements. Other sectors will eventually feel the impact of the depletion of PPP funds UNLESS their business is back to or near pre-pandemic levels in a relatively short order.
At this time, because the economic data has been heavily skewed by relief packages and government mandated shutdowns and re-openings, no one really has a great idea about the underlying health of the US economy. At first blush, thanks to reports like this morning's Employment Situation, it appears as though the economy really gathered some steam in June and the worst is undoubtedly over. However, can 'we' withstand another round of closings and an evaporation in government largesse at this time? How about in another couple of months? We will find out, one way or the other.
In the end, again, I won't mince words: this morning's Employment Situation for June 2020 was a blowout, and in a good way. Even so, let's hold off on cracking the champagne for a few more weeks, shall we? A beer would be a better choice, and far more appropriate with the barbecue you will have this weekend in any event. May I perhaps suggest an American pale ale to go with your pulled pork sandwich?
Have a great weekend, and a Happy 4th of July!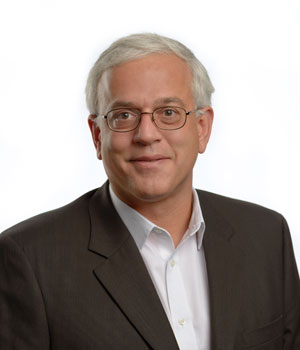 John Norris
Chief Economist
As always, nothing in this newsletter should be considered or otherwise construed as an offer to buy or sell investment services or securities of any type. Any individual action you might take from reading this newsletter is at your own risk. My opinion, as those of our investment committee, are subject to change without notice. Finally, the opinions expressed herein are not necessarily those of the reset of the associates and/or shareholders of Oakworth Capital Bank or the official position of the company itself.