This week, the Bureau of Labor Statistics (BLS) announced the Consumer Price Index (CPI), the most commonly used inflation gauge, surged 7.5% for the 12 months ending this past January. That was/is the highest level since 1982, fully 40 years ago. A lot has changed since then, let me tell you.
While the following trip down memory lane might be fun, it will make you think: "wow, has it really been that long?" Without any further ado, according to the https://www.thepeoplehistory.com/1982.html website, this was what life was like back in 1982:
Michael Jackson's groundbreaking album "Thriller" was released
The break-up of the AT&T monopoly was ordered
Argentina invades the Falkland Islands / Malvinas
The first episode of Late Night with David Letterman debuts on NBC
The popular science fiction film "E.T. the Extra-Terrestrial" debuts during June
Disney Futuristic Park EPCOT ( Experimental Community Of Tomorrow )is opened
Tylenol capsules laced with potassium cyanide kill 7 in Chicago
The year-end close of the Dow Jones Industrial Average was 1,046.54
A 19" Sony color TV cost $499 (no such thing as HD flat screen back then)
The median price of an existing home was $67,800
A loaf of white sliced bread cost $0.50
A gallon of gasoline cost $0.91
The average price for a new car was $7,983
The first issue of USA Today was published
"Bette Davis Eyes" won the Grammy for Record of the Year
Lech Walesa, leader of the outlawed Solidarity movement in Poland, is released after 11 months in jail
Leonid Brezhnev, the General Secretary of the Communist Party in the USSR, dies of a heart attack while in office
Grace Kelly/Princess Grace of Monaco dies in an automobile accident
Some popular movies were: E.T., Rocky III, On Gold Pond, Poltergeist, Chariots of Fire, and Porky's
Some popular TV programs were: Magnum, P.I., Dynasty, Falcon Crest, Hill Street Blues, and Knight Rider
The first CD player was sold in Japan
The Weather Channel aired on cable television
Ronald Reagan was President
Margaret Thatcher was Prime Minister of the UK
Ukraine wasn't an independent country
Hirohito was still Emperor of Japan
You could still find a Coca-Cola for a quarter
Elizabeth II was Queen of England
Wow, that has been a while ago, hasn't it?
I bring this up because what we have recently been seeing with consumer prices is, shall we say, unusual. While the official CPI has risen 7.5% over the last year, components of the index have surged far more than that. For instance, the following line items are up the following amounts: gasoline 40.0%; fuel oil 46.5%; electricity 10.7%; piped natural gas 23.9%; new vehicles 12.2%, and used cars and trucks 40.5%. Interestingly, the BLS estimates food prices have only increased 7.0% over the last 12 months. This makes me wonder where it shops.
Other than those pesky things, inflation is under control!
The question is: how did we get to this point? 40-year highs, especially when many Americans think of that previous period of time in our nation's economic history as THE time of inflation? Further, the BLS has tweaked the equation so many times since then, it is difficult to fathom a reading in excess of 5%. Seriously, I have done the math in the past.
The answer is it has been a perfect storm, virtually all of it the government's doing. This is almost by definition, as it is the government which ultimately controls the supply of money. Further, in this instance, it was the government who decided who could work, where, and when. If it seemed and seems somewhat arbitrary, it was and arguably still is. With that said, no one is seriously debating 'we' shouldn't have taken some prudent measures to mitigate the effects of COVID-19. However, it has become increasingly apparent, 'we' didn't focus on all the costs associated with the prescribed cure(s).
Consider the following snippet from a commentary in a recent issue of The Wall Street Journal by Tomas J. Philpson. According the tagline: "Mr. Philipson is an economist at the University of Chicago. He was a member of the president's Council of Economic Advisers, 2017-20, and its acting chairman, 2019-20."
The burden of a tax doesn't fall solely on those who pay it directly. A $1 million tax on airplane tickets would generate no revenue because no one would ever fly again. The mass migration to other forms of travel would impose huge costs on the rest of the transportation industry. Similarly, case counts don't capture the total burden of a disease. The costs of efforts at avoiding the disease must be quantified and tallied as well.
In early 2020, University of Chicago economists estimated that about 80% of the total damage from Covid came from prevention efforts that hindered economic activity, and only 20% from the direct effects of the disease itself.
My Chicago colleague Casey B. Mulligan has found that total monthly Covid-related harms fell from 2020 to 2021, even as the number of deaths rose. In tax terms, this is an effect not unlike that of the Laffer curve—a lower rate may increase revenue because of growth in the tax base. Similarly, vaccines and treatments reduced the costs associated with getting sick—call it the "disease tax"—but also increased social and economic activity, allowing the infection to spread. Even if the disease tax is paid by more people, the costs are outpaced by the overall benefit derived from the subsequent tsunami of economic activity.
In layman's terms and intuitively, Philipson is implying economic lockdowns did and have done more harm than good, especially now and potentially moving forward. To be sure, public health officials were doing what they felt was necessary to "save lives." However, the geniuses at the University of Chicago, and I mean that in all sincerity, have quantified the vast majority of the total damage from the pandemic has been self-inflicted, i.e. come from the prevention efforts that hindered economic activity.
If you think this line of reasoning is history, think again. The surge in inflation has everything to do with how our government responded to COVID. It shut down the economy. It flooded the financial system with cash. It spent crazy money, money it didn't have, on so-called relief and stimulus packages, even after the economy was in recovery. It created a surge in consumer demand when it started to reopen the economy it closed. It has inefficiently managed our nation's primary ports. It has put restrictions on trucking which hampered the distribution of goods across the country. It has restricted domestic crude oil production, which has fallen 8.2% from 2019, even as consumption has been getting back to some sense of normalcy.
So, here it is, bottom line and all that stuff, and one man's point of view.
Using a test the legal community uses for negligence, BUT FOR the government's attempts to mitigate the spread of the COVID-19 virus, the CPI would NOT be increasing at its current torrid rate. BUT FOR the well-intentioned, but ultimately dubious, economic lockdowns and restrictions, there would not have been an enormous 'demand bubble' which swamped the US supply chain (if not global). BUT FOR the Federal Reserve flooding the financial system with cash AND Washington spending obscene amounts of money, there would not have been the deluge of dollars which have helped lead to higher prices across the board.
With that said, and while I will stand behind every sentence in that paragraph, there really isn't a good precedent for what we have gone through the last two years. To be sure, pandemics aren't all that unusual. However, pandemics of this magnitude in a world that has "shrunk" significantly due to advancements in technology, telecommunications, and travel, well, there haven't been a lot. As such, our leaders, arguably, didn't have a lot of guidance on how to respond effectively and efficiently.
Basically, in so many ways, the inflation we are experiencing today is the result of policies politicians believed might help assuage the effects of the pandemic. What is the old expression? No good deed goes unpunished? Yeah, that fits pretty nicely here. However, I probably couldn't have done much better at the time, or worse either.
In the end, we are reaping what we sowed during the worst of the pandemic, at least economically speaking. As with most unpleasantness, this too shall eventually pass. That doesn't mean we shouldn't take measures to expedite things; we should. However, as I think this pandemic has showed, it is easy to make less than ideal decisions when you are in "panic mode." As such, we need to be a little more careful not to "overshoot" the desired outcome on the way back to normalcy.
Even so, in 2062, there will be some knucklehead that produces economic newsletters who will remind everyone of how things were way back in 2022. I can only wonder what oddities will be on the list then. I wouldn't be too surprised if it isn't: "Ukraine was an independent country?" Only kidding…I think.
As always, I hope this newsletter finds you and your family well, and may your blessings outweigh your sorrows not only on this day but on every day (and don't forget to listen to our Trading Perspectives podcast)!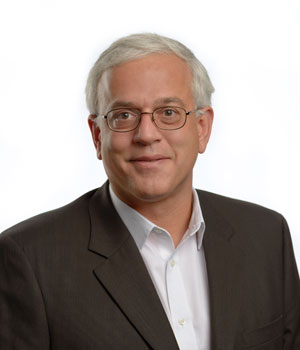 As always, nothing in this newsletter should be considered or otherwise construed as an offer to buy or sell investment services or securities of any type. Any individual action you might take from reading this newsletter is at your own risk. My opinion, as those of our investment committee, is subject to change without notice. Finally, the opinions expressed herein are not necessarily those of the rest of the associates and/or shareholders of Oakworth Capital Bank or the official position of the company itself.