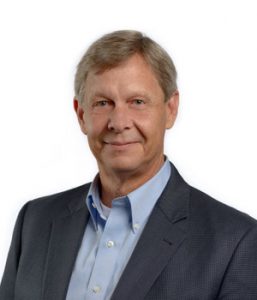 Oakworth Capital Bank has announced that William "Bill" Pitts will assume the position of Market Leader for the Central Alabama region, which includes Birmingham and the surrounding areas.  Since joining Oakworth, Mr. Pitts has contributed significantly to expand Oakworth's market share for banking and wealth management, and continues to be recognized as an industry and civic leader within the community.  Mr. Pitts joined Oakworth in October of 2015 after 30 years in the financial industry.  His experience includes 26 years with First Commercial Bank, during which time Mr. Pitts served in various leadership capacities, including Senior Executive Vice President of Business Banking, Private Wealth, and Retail Banking.  Mr. Pitts is a member of Saint Luke's Episcopal Church and the Downtown Kiwanis Club. He currently serves as a board member of PreSchool Partners and the Norton Board at Birmingham Southern College and has served in various capacities with many organizations in the Birmingham area.
"Since joining Oakworth, Bill has embraced and consistently lived our core values." said Forest Whatley, Managing Director, Markets and Risk Management.  "Adding Bill to our leadership team will ensure we continue our trend of successful market expansion and service to our clients."
Oakworth's associates are comprised of individuals who share Oakworth's vision of "Redefining Financial Services" while demonstrating leadership through our shared core values (Golden Rule, Character, Professionalism, Innovative/Creative Spirit, and Work Ethic).
About Oakworth Capital Bank
Oakworth Capital Bank provides commercial banking, wealth management, and private banking services to successful businesses, families, and individuals.  The Bank serves its valued clients across the United States from its headquarters in Birmingham, Alabama as well as offices located in Montgomery and Mobile.  For more information about Oakworth Capital Bank and its unique approach, please visit the company website at www.oakworthcapital.com or call us at (205) 263-4700.