Over the last couple of months, Bessemer, Alabama, has made the headlines more times than it has in the last three decades combined. Once a largely blue-collar, middle-class suburb of Birmingham, the city has experienced declining economic fortunes since the loss of the mining, steelmaking, and railcar manufacturing industries which once made Bessemer a vibrant place.
Now, unemployment is higher than and the labor force participation rate is significantly lower than the national average(s). Crime has also been a problem due to reduced economic opportunities, and the official poverty rate is more than double the national level. The proverbial 'cherry on top,' if you will, came in 2019, when 24/7 Wall Street, a financial news and opinion website, named Bessemer the "worst city to live in Alabama." The following is the verbiage from the article:
"Based on a range of measures related to affordability, economy, quality of life, and community, Bessemer ranks as the worst city to live in Alabama. The violent crime rate in the small northern Alabama city of about 27,000 is a staggering 2,986 incidents per 100,000 people, nearly six times the state violent crime rate of 524 incidents per 100,000 people.
Crime is often concentrated in poorer areas, and Bessemer residents are far more likely to struggle financially than residents of the state. The typical household in Bessemer earns just $31,308 a year, well below the median annual household income of $46,472 across Alabama."
My personal opinion is there are far worse places in the state than Bessemer. 
So, why has this hard luck city in north-central Alabama been in the news? In case you missed it, the Mid-South Council of the Retail, Wholesale, and Department Store Union has been trying to organize the workers at the Amazon.com warehouse and fulfillment center in Bessemer, which opened in March 2020. The 850,000 square-foot facility was the company's first in Alabama. If its workers had voted to do so, the Bessemer facility would have been the first to unionize in the company in the country.
That is why Bessemer has been in the news.
However, earlier this afternoon, the Wall Street Journal posted the following headline: "Amazon Workers in Alabama Vote Against Unionizing." Although the union is going to contest the results, it doesn't appear to have been close, with over 70% voting not to organize. So, why was this such a blowout, particularly given all the outside attention and the current societal shift to the left? Michael Pachter, an analyst at Wedbush Securities, summed it up best: "Amazon is already about the best-paying job a non-skilled laborer can get in Alabama."
According to Amazon spokesperson Leah Seay, workers at the Bessemer facility receive healthcare coverage, have access to a retirement plan, and have hourly pay of at least $15.30/hour, which is more than double the minimum wage in the state ($7.25/hour). If this is true, and I have no reason to believe it isn't, perhaps I should question why the union thought it stood a chance to win.
$15.30/hour might sound like starvation wages to folks on the Upper East Side and other affluent enclaves across the country. However, in Bessemer, Alabama, with its poverty, crime, and limited economic opportunities, it is a very decent wage, very.  As employee William Stokes stated: "We're not against unions. We're against this particular union, and we're against a union at this particular facility. Everything that this union is offering, we can do ourselves."
Then, you have to remember, Jefferson County, Alabama, is the Rust Belt of the Deep South. It is practically littered with closed mines and shuttered factories, all of which employed thousands of union workers 'back in the day.' If 'the union' couldn't save those jobs then, why should local, unskilled laborers believe it can save them now? Trust me, it's a thing.
All of this underscores the vast regional differences in the US economy.
Everyone knows Alabama is one of the poorer states in our country, for a variety of different reasons. Further, our overall level of entrepreneurship is below the national average. As a result, we have to import capital and jobs more than most states. In order to do this, we need to have a competitive advantage, some reason why a national, or international, company would want to set up operations here.
As I have stated in this newsletter and in numerous presentations in the past, companies compete either on price OR on product/service. If they can't do either, they are 'stuck in the middle.' You can think of them as 'zombie companies,' dead but still operating. States, counties, and municipalities aren't really any different when attempting to attract employers, developers, etc.
With this in mind, how would you imagine Alabama competes? Bessemer, Alabama? On price or on product/service? I will give you a hint, it isn't product/service. Our biggest competitive advantages are the cost of doing business is cheaper in Alabama, and the cost of living is lower. Consider what Samuel Stebbins and Michael B. Sauter of 24/7 Wall Street had to say in their February 2020 article entitled "Most of the Best Business-friendly States are Found West of the Mississippi."
#44. Alabama
Adults with a bachelor's degree: 25.5% (7th lowest)
2018 venture capital deals: 0.5 per 100,000 people (8th fewest)
The cost of doing business and the cost of living in Alabama are relatively low, likely partly because of the relatively low cost of goods and services in the state. However, Alabama ranks relatively poorly in many other measures, including technology and innovation and quality of life. The state's workforce is also less likely to have a bachelor's degree or a professional degree than the workforces in most other states.
Again, how do we compete? That's right, on price. Intuitively, what would happen to the attractiveness of doing business in Alabama IF the cost of labor were suddenly the same as everywhere else? As such, until such time we make education a bigger priority, we will have to compete with what we have, and that is the relative cheapness of our labor.
To that end, according to the Bureau of Labor Statistics, in May 2020, the median hourly wage in Alabama was $17.43/hour. By comparison, it was $24.81/hour in Washington (where Amazon.com has its primary HQ), $23.84/hour in New York (for grins), and $25.75/hour in Massachusetts (the highest excluding D.C.). So, the median wage in Massachusetts is a whopping 48% higher than it is in Alabama, 48%! That is unreal, isn't it?
Think about that. A nationally mandated $15/hour minimum wage would be only 58% of the median wage in Massachusetts. However, it would be 86% of the median wage in Alabama. As a result, you can reasonably intuit far more workers currently fall under $15/hour in Alabama than they do in the Bay State. Since employers don't pay workers more than the relative value of their output, workers in which state could/would be more likely to detrimentally impacted by a 'one size fits all' Federal minimum wage? That's right, Alabama. You can even take this down to a local level, like Bessemer.
According to the Census Bureau, the Labor Force Participation Rate in Bessemer is roughly 54.5%, compared to the national average of closer to 61.5%. According to the BLS, the Unemployment Rate for the city was 7.3% in February 2021, relative to 6.2% for the entire country. This even though the minimum wage in Alabama is only $7.25/hour, the Federal minimum.
IF Bessemer, Alabama, is already having trouble 'finding jobs' at the current minimum wage, what will be the likely outcome if Washington more than doubles it to $15? More jobs, although there aren't enough to go around at the lower wages? I sincerely doubt it.
This is the reason why the union failed at the Amazon.com facility in Bessemer: the company is already the best, sizable employer of unskilled labor in the town, if not the state. The workers in western Jefferson County know this, and they weren't about to do anything which could throw a wrench in the works. The union really should have known this.
With that being said, Amazon.com is opening up a new facility in North Andover, Massachusetts, this year. IF I were an enterprising union organizer, THAT is where I would want to 'break into' the company and establish a 'beachhead.' It wouldn't be in Bessemer, Alabama. The union didn't stand a chance from the start.
With that being said, if and when you are ever in the area, I would invite you to stop by a 'local institution' in downtown Bessemer: The Bright Star restaurant. It is one of the oldest, if not the oldest, continuously family-owned restaurants in the United States. They are super nice people, serving up tasty food in an old-school setting. Order the "Greek-style" Snapper Throats (don't ask), with a cup of seafood gumbo to start, although some are partial to the crab claws and/or the fried green tomatoes. Wash it down with something from Good People to help support the home team. Good stuff.
Take care, have a great weekend, and be sure to tune into our podcast "Trading Perspectives."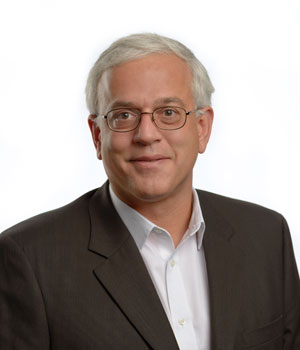 John Norris
Chief Economist
As always, nothing in this newsletter should be considered or otherwise construed as an offer to buy or sell investment services or securities of any type. Any individual action you might take from reading this newsletter is at your own risk. My opinion, as those of our investment committee, are subject to change without notice. Finally, the opinions expressed herein are not necessarily those of the reset of the associates and/or shareholders of Oakworth Capital Bank or the official position of the company itself.