Tate Forrester and Craig Hey have joined Oakworth's Central Alabama Market Board.
"Both individuals are highly respected leaders in our community," said Bill Pitts, managing director and market leader for Oakworth in Central Alabama. "We are proud to welcome them to our board, and we look forward to the valuable insight and guidance they will provide."
Forrester is president and CEO of O'Neal Steel, overseeing its 18 strategically located steel distribution centers throughout the country. Having been with O'Neal Steel and its parent company, O'Neal Industries, for over 12 years, he has held various operational and leadership roles. Prior, he worked in corporate finance with Morgan Stanley in New York.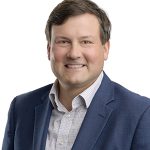 "I work with Oakworth for the same reason I love working at O'Neal Steel – their passion is fueled by knowing they make a difference for their clients, associates and the communities they serve," Forrester said.
Hey is a vice chair of the Sunbelt Multifamily Advisory Group at Cushman & Wakefield in the Birmingham office. He is responsible for marketing multifamily properties in Alabama, Arkansas, Mississippi and Northwest Florida. Hey has been involved in selling 525 communities with nearly 95,000 units, representing a value of over $9 billion.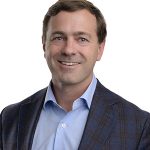 "It's a privilege to be invited to sit on the Oakworth Central Alabama Market Board with numerous local business leaders whom I can learn a lot from," said Hey. "As a bank, Oakworth has set the client service and experience bar high, and I've been the beneficiary of that for years now."
The Central Alabama Market Board is comprised of leaders in the local community who embody Oakworth's Core Purpose of Helping People Succeed while demonstrating leadership through our Core Values—Golden Rule, Character, Innovative & Creative Spirit, Professionalism and Work Ethic.