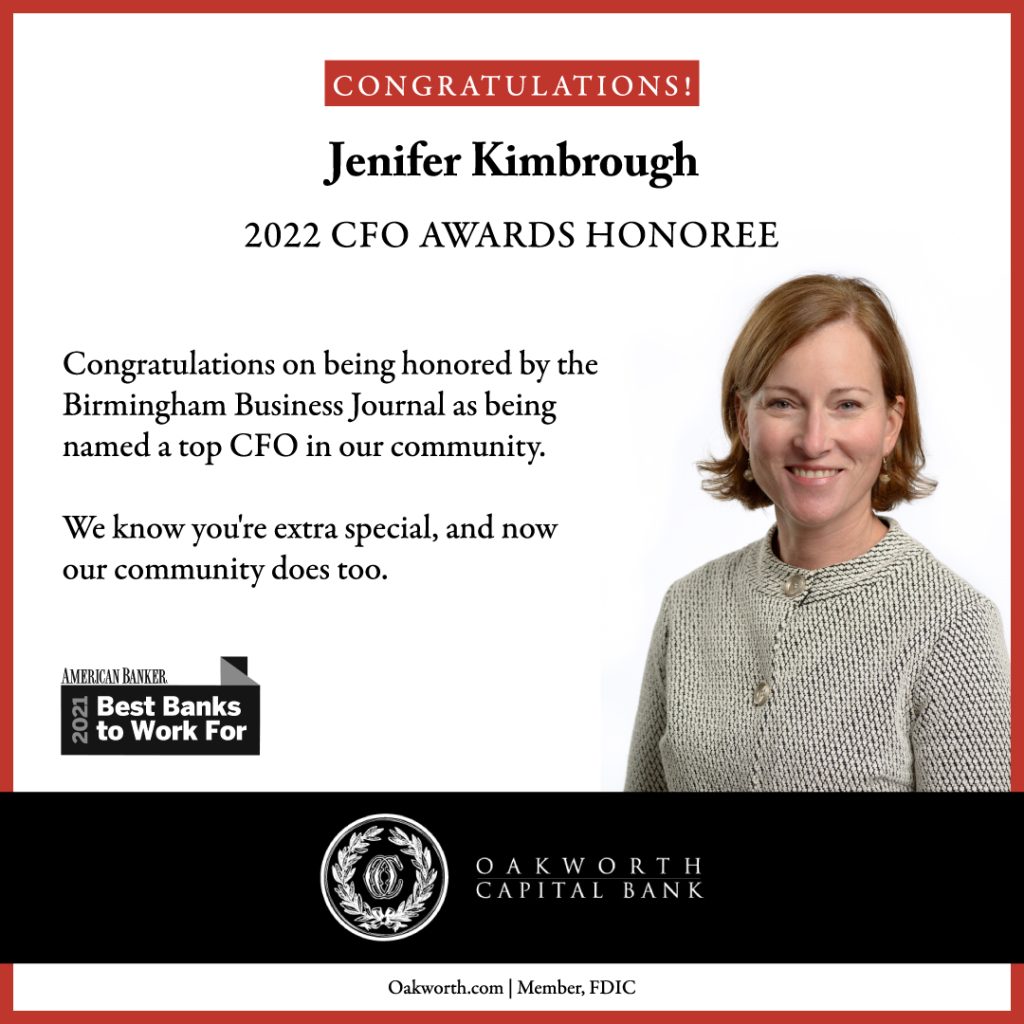 Jenifer Kimbrough has been named a top CFO by the Birmingham Business Journal. She's special to our family and community!
I'm truly grateful to be nominated and included in the company of so many other outstanding CFOs. There is much talent in the greater Birmingham area and our state and that is on display in those who were nominated. Thank you! – Jenifer Kimbrough
The Birmingham Business Journal's digital version can be found on its website.