Oakworth Capital Bank recently moved its headquarters to 850 Shades Creek Parkway.  The move marks 10 years of successful operations.  To celebrate, Oakworth held a ribbon cutting ceremony at the new building in conjunction with an open-house for clients and guests to tour the building.  Oakworth was founded on March 30, 2008 by financial industry veterans who believed in redefining financial services.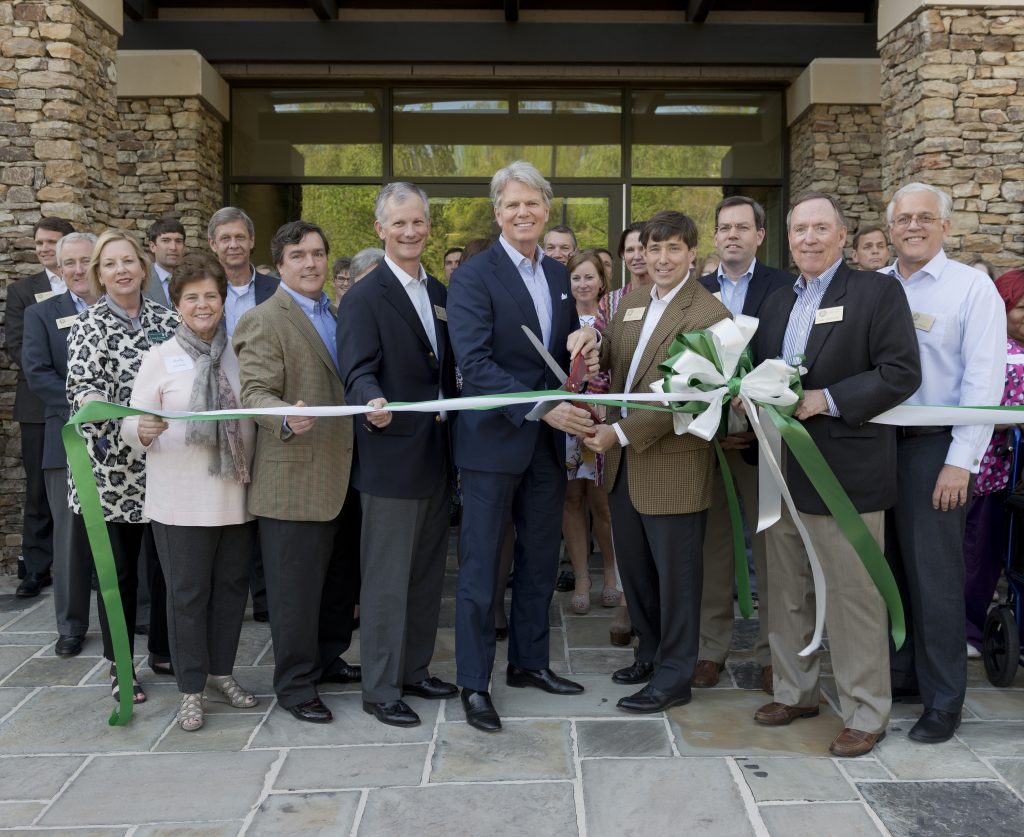 "Ten years later, it is truly humbling to see how Oakworth has grown.  Our growth is measured by factors like banking and wealth assets, number of associates, client households, profit, and stock price, all of which indicate a successful first decade.  While all of this is meaningful, it is the relationships developed with our stakeholders (clients, associates, the communities we serve and shareholders) over the past ten years that is the most rewarding area of growth," said Oakworth Chief Executive Officer, Scott Reed. "Our Core Purpose is 'Helping People Succeed' and this move is evidence that we are just getting started in doing that."
Oakworth and a group of directors and insiders purchased the new building which is a total of forty-five thousand square feet.  Oakworth currently occupies the first two of three floors, or a total of thirty thousand square feet.  Prior to moving in, Oakworth reconfigured the first two floors for its unique approach to banking and wealth management.  The new location officially opened on January 29th of this year.  Oakworth currently operates from this location as well as two additional locations in Montgomery, and Mobile.
Oakworth's associates are comprised of individuals who share Oakworth's vision of "Redefining Financial Services" while demonstrating leadership through our shared core values (Golden Rule, Character, Professionalism, Innovative & Creative Spirit, and Work Ethic).
About Oakworth Capital Bank
Oakworth Capital Bank provides commercial banking, wealth management, and private banking services to successful businesses, families, and individuals.  The Bank serves its valued clients across the United States from its headquarters in Birmingham, Alabama as well as offices located in Montgomery and Mobile.  For more information about Oakworth Capital Bank and its unique approach, please visit the company website at www.oakworthcapital.com or call us at (205) 263-4700.