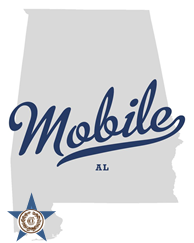 Oakworth Capital Bank is pleased to announce that the following team of professionals has joined our company to serve the South Alabama market:
Mr. John Hensley –              Managing Director
Mr. Bud Doyle –                   Senior Client Advisor
Mr. Tom Roberts –               Senior Client Advisor
Ms. Katie Smith –                 Assoc. Managing Dir.
Mr. Wade Gordon –             Client Advisor
Ms. Michele Stewart –         Client Support
Ms. DeEdra Pugh –             Client Support
While this team will initially implement Oakworth Capital's wealth management platform in South Alabama, the company intends to establish a full-service office, including commercial and private banking in the near future. Scott Reed, Senior Managing Director and Chief Executive Officer, of Oakworth Capital Bank states, "We are extremely excited that this team will lead our wealth management efforts in South Alabama. These individuals share our set of client-centered core values making this a natural fit for our company and an extension of our services into this market. Additionally, Mobile is a city on the move, and Oakworth is excited to be a part of its progress." John Hensley shared, "Our group was immediately drawn to the Oakworth team and its stated core purpose and values. The Oakworth people and their client-centered focus are consistent with our group's approach. We look forward to affiliating with a successful and growing organization."
About Oakworth Capital
Oakworth Capital Bank provides commercial banking, wealth management and private banking services to successful businesses, families and individuals. For more information about Oakworth Capital Bank and its unique approach, please visit the company website at www.oakworthcapital.com or call us at 205/263-4700.