Episode 5 of Trading Perspectives is now live!  The average age of US citizens is rising. In episode 5 of Trading Perspectives, Baby Boomer John Norris and co-host Sam Clement, Gen Z, discuss generational changes in the American workforce. In 1950 the economy had at its disposal 8.1 people of working age for each person of retirement age. By 2030 that ratio is expected to have shrunk to just over 5.0. In 1950 the average age of the American worker was 29. Today it has risen to over 38. The personal savings rate is half of what it was in the 60s and 70s. Even if the average retiree had ample savings to sustain him or herself, which is hardly the case, those trends could leave the economy struggling to find enough workers to support the population's demands for good and services by the time Millennials and Generation Z hit retirement age.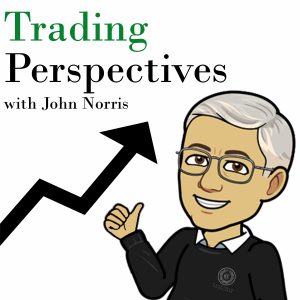 Listen here:  http://tradingperspectives.libsyn.com/
We are now featured on iTunes, the Apple Podcast app, Spotify, TuneIn, Stitcher, and Google Play.