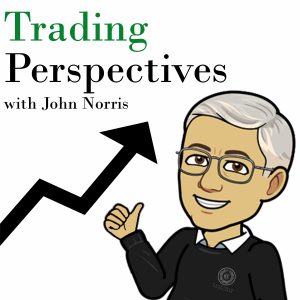 In episode 18 of Trading Perspectives, John and Sam discuss the recent market volatility and the potential reasons for it.  You have all heard the talk about trade wars, immigrant caravans, Brexit, and a whole host of other excuses. Could there be a bigger issue?  Could it be that it has been so long since we haven't had our foot on the gas we don't know how to respond?
Listen here:  http://tradingperspectives.libsyn.com/
We are featured on iTunes, the Apple Podcast app, Spotify, TuneIn, Stitcher, and Google Play.