Original story credit:  http://harbert.auburn.edu/news/ASIF-2019.php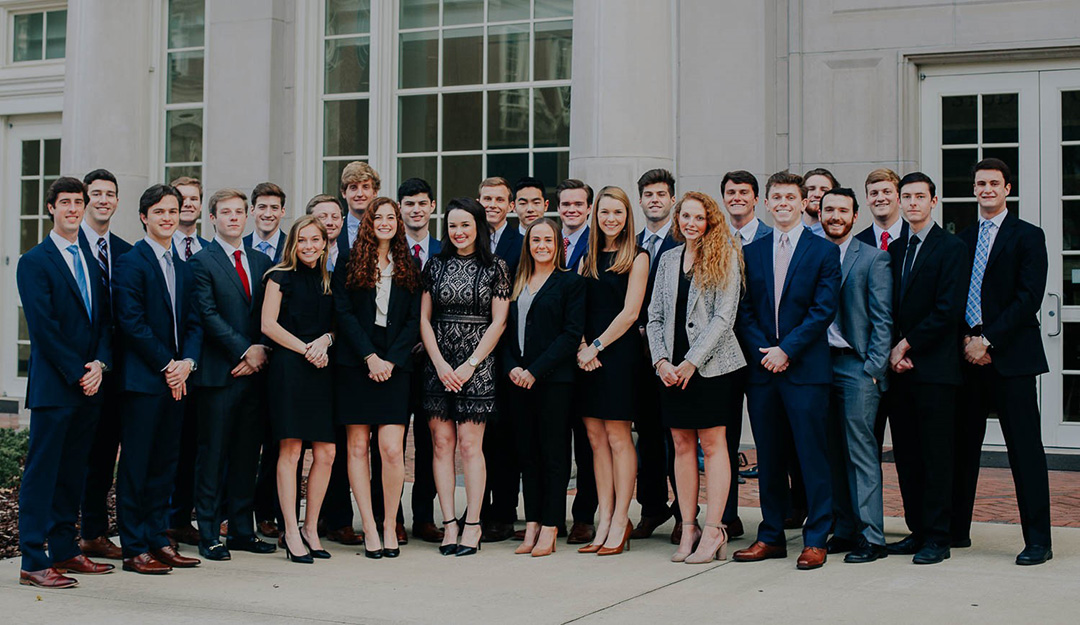 Since its inception in 2017, the Auburn Student Investment Fund (ASIF) made an 11.6 percent portfolio gain, seeing an initial $250,000 investment grow to $307,000 by virtue of buying and selling stocks, bonds, fixed-income investments, and contributions. The 26-member team of Harbert College finance students didn't play the stock market with imaginary dollars or Monopoly money. It was the real thing.
The Auburn Student Investment Fund portfolio consists of equities, ETFs and fixed-income investments selected by students, with oversight by faculty representatives and associate professors in finance Jitka Hilliard and Albert Wang, and Cheryl Casey, Vice Chair of the Auburn FoundationInvestment Committee, who earned a degree in international business from Auburn in 1983.
"Our portfolio has seen gains resulting from investment income on single stocks and ETFs, alongside receiving dividends," said ASIF President Kate Bagley, a senior in finance from Houston, Texas. "Despite the high market volatility over the past year, the fund has been able to outperform the market as a result of the thorough analysis that goes into all investments."
ASIF team members research potential stocks in seven sectors — technology, industrials, consumer products, health care, real estate, financials, and energy. Potential investments are analyzed quantitatively and qualitatively, financial models are created, and Power Point presentations are made before a decision is rendered.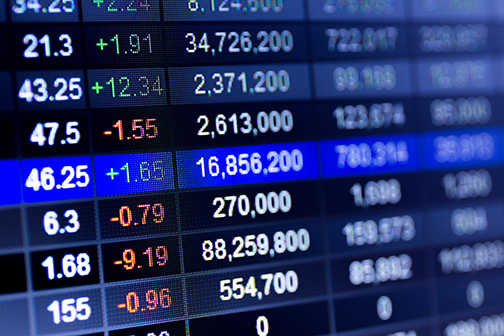 "We have a diverse portfolio," Bagley added. "We don't take as many risks. We prefer larger, market cap stocks for long-term, steady growth."
Bagley, who has already enjoyed internships at Morgan Stanley and Wells Fargo, said the fund was designed to enhances students' professional development as well as their technical skills "that will translate into getting the internship or job that they really want."
Jimmy Brewster, a junior in finance from Atlanta who serves as ASIF vice president, agrees. "It's a unique environment where you provide students the opportunity to get this professional experience and manage a significant amount of money," he said. "Not only are you getting the professional experience, but it's educational, and hopefully will bring profit to the university."
Oakworth Capital, a Birmingham-based financial firm, is among the ASIF's benefactors and recently recognized the group's potential by making the first $10,000 investment into the organization. "It's not phantom money that they are working with," said Forest Whatley, who earned a degree in finance from Harbert College in 1988 and co-founded the company in 2008. "These students understand this is a valuable real world experience for them while they are still in school. Such an experience will be very beneficial as the students graduate and begin to pursue their careers."
"The relationship between Oakworth and the College of Business really began to flourish a few years back," Whatley recalled. "When Auburn was considering starting the Student Investment Fund, (former dean and current Auburn University Provost) Bill Hardgrave met with us and told us about it. We thought that it was a wonderful program. Many of our associates are Auburn graduates, and we believed this was an opportunity to support the community and school, specifically the student fund."
The stock market falls. The stock market rises. Casey, former senior vice president at Dreyfus Investments, believes volatile times on Wall Street makes this team better.
"Thanks to real-world experiences of stock market volatility, decision-making and of managing the ASIF, the students are experienced and prepared upon graduation for challenging careers in finance and institutional asset management," Casey said.
Speaking of market volatility, last February, the ASIF team endured a beleaguered Dow Jones intra-day drop of 1,600 points and a market-closing tumble of 1,100 points all in one day. "This has given them the challenges and decision-making ability that a text book alone cannot," Casey added. "The students realize that buying, selling, or taking no action in the portfolio are all active decisions with gain or loss consequences."
The ASIF is a perpetual fund, meaning its gains can be used to benefit the students and programs within the Harbert College of Business.
Media contact: Joe McAdory,  or 334-844-8849