One of my favorite things to do on the weekends this time of year is to gather wood in the afternoon, and burn it in our firepit as the sun is setting. We will typically have a drink of some sort, normally a beer or bourbon for me and white wine for my wife, and watch the fire, listen to music, and enjoy each other's company until it is time to get dinner together. Since Beth's playlists are heavy on show tunes and John Rutter compositions/arrangements, I insist on driving the tunes. Listening to Jason Robert Brown, et al, just doesn't cut it around a campfire, at all.
I have several playlists on my phone for this time of day and this type of activity. One is heavy on the Allman Brothers, Lynyrd Skynyrd, and old Doobie Brothers. Another is exclusively 'college radio' from the 1980s; the Smithereens, BoDeans, the Smiths, the Cure, Drivin' N' Cryin', and R.E.M. have the most representation on that one. However, more often than not, before Beth joins me outside, I will play my Grateful Dead set.
No, I was not and am not what you would call a Dead Head. I never went to a "show," and a true Dead aficionado would likely scoff at my 48-minute playlist: Here it is: Mama Tried, Franklin's Tower, Shakedown Street, Eyes of the World, Fire on the Mountain, Sugar Magnolia, Ripple, Uncle John's Band, Friend of the Devil, Touch of Grey, and Truckin'. If I were to include Casey Jones and St. Stephen, it would be a complete poser or bandwagon list, but I really don't like either of those two.
There is just something very right about sitting around the fire as the sun is going down late in the afternoon on a crisp day in the Fall, sipping on a Sierra Nevada Pale Ale, and listening to Ripple or Truckin'. I intend to be doing just that tomorrow, on Thanksgiving, and would highly recommend you doing so as well if you have the capability.
You don't have to be a Dead Head or even a marginal fan, like I am, to know some of the lyrics from Truckin'. While I doubt my 84-year old father would be able to point out the following, I would be willing to bet more than a few of those reading this can:
Sometimes the lights all shinin' on me

Other times, I can barely see

Lately, it occurs to me

What a long, strange trip it's been
I think that last line is a perfect way to describe, or otherwise sum up, 2020. It has been a long, strange trip.
Tomorrow, one of the things for which I will be most thankful is this year finally coming to an end. In December of last year, if you had told me of the upcoming panic, discord, dysfunction, weather patterns, and roller coaster ride in the financial markets, I wouldn't have believed you. Seriously, I wouldn't have. Nothing about this calendar year has been, well, normal…if there is such a thing as normalcy any longer. So, how could I have possibly envisioned or foreseen a year when just about every aspect of life was/is abnormal?
As almost an aside, let me see a show of hands: how many people have thought, on at least one occasion in 2020, this must be the beginning of the end? Reread the Book of Revelation or read it for the first time? Didn't automatically disregard someone who brought it up? Okay…one, two, three, four, five, six, seven…alright, you can put your hands down now. That's not quite everyone, but enough of you, enough.
With this all said, had you told me in January the Dow Industrials would hit 30,000 during November, I would have not only believed you, I would have wondered what took it so long. However, had you told me the same thing on 3/23, when the Dow bottomed out at 18,591.93, I am not sure I would have believed you. Scratch that, I wouldn't have. After all, the move(s) we have seen in the financial markets have been nothing short of astounding since the end of 1Q 2020, astounding. No one forecasted these wild swings, and they are lying if they said they did. End of discussion.
However, a proverbial blank check from the Federal Reserve and $3 trillion, or thereabouts because no one is really quite sure just how far in the red Washington will ultimately get this year, from the Federal government will cure a lot of ills. Combined, it will help to smooth over bumps in the road. It will help us to forget the numerous (and even ongoing) protests and riots which nearly tore our country apart at points this year. It will help us to overlook Constitutionally questionable economic lockdowns and restrictions on movement and assembly. It will help us look past the contentiousness of the elections and the extremely unusual voting procedures we used.
Ah, money. It covers all manner of sins, irregularities, and unpleasantness, doesn't it? Surely it must, as I can think of no other way the economy would be where it currently is and the markets as high as they currently are without the creation (or potential for creation) of obscene amounts of money from as though out of thin air. There has been little to no restraint in either fiscal or monetary policy this year, or seemingly so, and that is actually a good thing. Why? Because 'we' wouldn't been in need of such largesse and profligacy BUT FOR the government wrecking the economy in both 1Q and 2Q in order to retard the spread of the COVID19 virus. Frankly, catching a wave on the sand might have been easier to do.
There are no two ways about it; 2020 has been and is one of the more historic years in peacetime (when the country isn't officially mobilized) in our nation's history. We have witnessed amazing extremes, things that are hard to comprehend. Much of the economic data this year has been nothing short of fantastical. Initial jobless claims in the millions. Wild payroll swings. Quarterly GDP numbers in excess of 30% in either direction. Negative crude oil prices. Bitcoin prices topping 19,000. Non-sequential Fed rate cuts, and the magnitude of the rate cuts. The yield to maturity of the 10-year US Treasury hit 0.50% in August. The 2-year Treasury at 0.10% in July. The Federal Reserve's balance sheet soaring past $7 trillion. Over 150 million votes cast for President, some 25 million more than in 2016. Municipalities ceded authority/administration of sections of their cities to the protesting mobs. Admonitions and shrill cries to defund and even abolish local law enforcement agencies have been commonplace. Statues have come down across the country, some past their due and some curiously so. The NBA played in a 'bubble' and no one much cared. MLB played an abbreviated schedule, and the television ratings had never been worse, and it wasn't even close. The Big 10 started the season by NOT playing football. The NFL has been playing in mostly empty stadiums. A team from Florida beat a team from Texas to win ice hockey's Stanley Cup. What was that first Presidential debate? Mississippi finally changed its flag, and virtually no one outside of the Magnolia State noticed.
The list goes on…and on…and on. It has been a weird year. Better yet: "what a long, strange trip it's been." While Jerry Garcia, Bob Weir, and Phil Lesh couldn't have foreseen and certainly weren't talking about 2020 when they wrote Truckin' back in 1970 (yes, 50 years ago), they certainly couldn't have penned a more perfect description for this year.
So much so, if the good Lord is willing, the creek doesn't rise, and the wood stays dry through today's rain, I think I will put a fire in the pit tomorrow. I will grab a Sierra Nevada. I will give thanks for my friends, family, and, believe it or not, my dumb luck to have been born in this great country and to two great people. I will put on my Dead playlist, watch the fire, and also give thanks for the facts the sun is going to come up in the East in the morning and the long, strange trip that has been 2020 is fast drawing to a close. Mercifully.
Have a Happy Thanksgiving!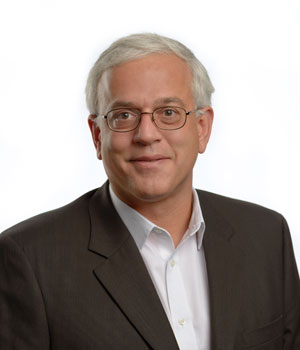 John Norris
Chief Economist
As always, nothing in this newsletter should be considered or otherwise construed as an offer to buy or sell investment services or securities of any type. Any individual action you might take from reading this newsletter is at your own risk. My opinion, as those of our investment committee, are subject to change without notice. Finally, the opinions expressed herein are not necessarily those of the reset of the associates and/or shareholders of Oakworth Capital Bank or the official position of the company itself.