By now, you probably feel you have read the same stories and same headlines over and again. Unfortunately, there isn't much I can add here today which you haven't read or seen elsewhere, in some form or fashion, this week. How is that for honest?
Yes, the economic data is awful. However, investor sentiment seems to have detached from all the dreadful reports. And why not? After all, the government is throwing money at the economy. The Federal Reserve has given the US financial system a proverbial blank check. Various and sundry biotech and pharmaceutical companies have promising vaccines for the virus. All of this has led to a positive week in the markets, despite it ending with a little bit of a thud on Friday.
There you have it. Short and sweet, huh? Now, how would you like something a little different today? Something you might not expect from an economic newsletter?
What comes next is a little history lesson about Memorial Day, and I will freely admit I am cutting & pasting (a nice way of saying plagiarizing) from another source. The reason I feel compelled to do this is our society has a tendency to overlook the very real meaning of our national holidays. We treat them as a day off work and an excuse to overindulge…on whatever it is you tend to overindulge.
Memorial Day is, and should be, much more than that. But what is it, really? The following is from the URL below, with a few of my edits for brevity:
https://www.history.com/topics/holidays/memorial-day-history
"Memorial Day is an American holiday, observed on the last Monday of May, honoring the men and women who died while serving in the U.S. military.
Originally known as Decoration Day, it originated in the years following the Civil War and became an official federal holiday in 1971. Many Americans observe Memorial Day by visiting cemeteries or memorials, holding family gatherings and participating in parades. Unofficially, it marks the beginning of the summer season.
The Civil War, which ended in the spring of 1865, claimed more lives than any conflict in U.S. history and required the establishment of the country's first national cemeteries.
By the late 1860s, Americans in various towns and cities had begun holding springtime tributes to these countless fallen soldiers, decorating their graves with flowers and reciting prayers.
It is unclear where exactly this tradition originated; numerous different communities may have independently initiated the memorial gatherings. And some records show that one of the earliest Memorial Day commemoration was organized by a group of freed slaves in Charleston, South Carolina less than a month after the Confederacy surrendered in 1865. Nevertheless, in 1966 the federal government declared Waterloo, New York, the official birthplace of Memorial Day.
On May 5, 1868, General John A. Logan, leader of an organization for Northern Civil War veterans, called for a nationwide day of remembrance later that month. "The 30th of May, 1868, is designated for the purpose of strewing with flowers, or otherwise decorating the graves of comrades who died in defense of their country during the late rebellion, and whose bodies now lie in almost every city, village and hamlet churchyard in the land," he proclaimed.
The date of Decoration Day, as he called it, was chosen because it wasn't the anniversary of any particular battle.
On the first Decoration Day, General James Garfield made a speech at Arlington National Cemetery, and 5,000 participants decorated the graves of the 20,000 Union and Confederate soldiers buried there.
Many Northern states held similar commemorative events and reprised the tradition in subsequent years; by 1890 each one had made Decoration Day an official state holiday. Southern states, on the other hand, continued to honor their dead on separate days until after World War I.
Memorial Day, as Decoration Day gradually came to be known, originally honored only those lost while fighting in the Civil War. But during World War I the United States found itself embroiled in another major conflict, and the holiday evolved to commemorate American military personnel who died in all wars, including World War II, The Vietnam War, The Korean War and the wars in Iraq and Afghanistan.
For decades, Memorial Day continued to be observed on May 30, the date Logan had selected for the first Decoration Day. But in 1968 Congress passed the Uniform Monday Holiday Act, which established Memorial Day as the last Monday in May in order to create a three-day weekend for federal employees; the change went into effect in 1971. The same law also declared Memorial Day a federal holiday.
Cities and towns across the United States host Memorial Day parades each year, often incorporating military personnel and members of veterans' organizations. Some of the largest parades take place in Chicago, New York and Washington, D.C.
Americans also observe Memorial Day by visiting cemeteries and memorials. Some people wear a red poppy in remembrance of those fallen in war—a tradition that began with a World War I poem. On a less somber note, many people take weekend trips or throw parties and barbecues on the holiday, perhaps because Memorial Day weekend—the long weekend comprising the Saturday and Sunday before Memorial Day and Memorial Day itself—unofficially marks the beginning of summer."
Again, there you have it: a little history lesson about why most of us won't go to work this upcoming Monday. It has nothing to do COVID-19, and certainly nothing to do with the economy or stock markets. The reason we observe Memorial Day is to pay homage and our respects to the Americans who paid the ultimate price for the freedoms we take for granted today.
So, on Monday, if you could and if you think about it, take a short break from whatever it is you are doing, whether it be having fun or cursing the traffic, to remember the purpose behind the holiday. If you are inclined to pray, feel free to say a prayer. If not, a moment of silence and reflection will work just as well. By doing so, you are taking part in the great tradition of what it means to be an American, which is a tremendous gift and honor.
Have a great, and long, weekend.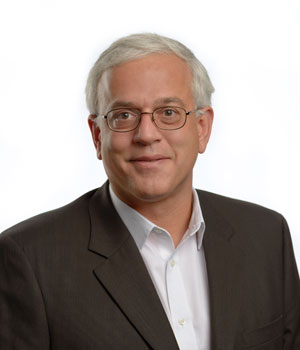 John Norris
Chief Economist
As always, nothing in this newsletter should be considered or otherwise construed as an offer to buy or sell investment services or securities of any type. Any individual action you might take from reading this newsletter is at your own risk. My opinion, as those of our investment committee, are subject to change without notice. Finally, the opinions expressed herein are not necessarily those of the reset of the associates and/or shareholders of Oakworth Capital Bank or the official position of the company itself.