Everyone probably already knows the old expression "don't look a gift horse in the mouth." The meaning is pretty simple: don't question or be otherwise be ungrateful when receiving something for free, as in a gift. It is extremely poor form, even if I am certain most people have been disappointed by a gift at least once in their life. My sister still thinks it funny to recall my obvious displeasure upon opening a belt on Christmas morning when I was 15 or 16. Let's just say my parents are not as easily amused.
So, it is difficult for me to say anything terribly negative about the recent 3-day rally in the stock market. I really would rather not do so. However, really? A 17.55% principal return in the S&P 500 since Monday? Hey, I completely understand Fed Chairman Jay Powell has pretty much said the Federal Reserve is going to do whatever is necessary to keep liquidity flowing in the US financial system. I also understand the Congress has finally cobbled together a massive stimulus package, some $2 trillion worth of schemes to keep the economy humming.
I get all of that, and I like it. Shoot, Washington is moving at lightning speed for Washington. The Fed is throwing as much fuel on the proverbial fire, or lack thereof, as it possible can. All systems go and all of that. However, we can't keep the economy on indefinite lockdown and expect any of it to really matter. Further, we can't just declare ourselves 'open for business' and expect consumers to suddenly change their behavior…after being told death lurks just outside the door for weeks.
Admittedly, the tone of this newsletter might seem vastly different to the rest of my recent missives. However, I am still optimistic about the prospects for the US economy to rebound by the end of the year. I am still of the belief the US will emerge much more quickly and in much better economic health than the remainder of the G-7. I still believe the US stock market offers the best potential for positive absolute returns over any other primary asset class with a liquid secondary market. Finally, and somewhat laughingly, to add to that last sentence, I am still of the fervent belief the US stock market is the most reasonably valued of ALL overvalued asset classes!
But…but…this week's massive rally seems like investors are expecting a rubber bank like snapback, and it just isn't going to happen. I know, I know, we are still well off the recent highs, but how do you value a market when all prior earnings estimates are now essentially worthless? When the economic data from February might as well be from 2016? When no one knows, for certain, when things will start to feel normal again? Heck, we might even have to come up with a new definition for normal.
Yesterday, the Department of Labor announced 3.283 million American workers filed an initial jobless claim for the week ending March 21. That is many times greater than the previous high. Further, the data was weird. New York only accounted for 80K of the total, and California was only 187K, despite being 14-15% of US GDP? 3.283 million? Gang, the Unemployment Rate just went up 2%. Guess what? It is probably going to be around that number or greater next week, with sizable, observable spikes in New York, California, Texas, and even Alabama (who had roughly the same number of reported claims as Alaska last week).
Essentially, we have only just started to get the real economic data, and it is and will be brutal. I am talking about double-digit declines in a lot of sectors. Millions of people losing their jobs because the flow of funds from the stimulus package came just a little too late for their employers. Even then, how many small business owners want to take out a loan, even one which is potentially forgivable, which has strings attached when their revenue is either non-existent or a fraction of what it was? Then there are the simple logistics.
From what I could find on the Internet, the Small Business Administration has something like 3,300 employees. Last year, it made roughly $30 billion loans in its standard 7(a) program. Consider this from an excellent article by Eric Rosenbaum which posted on 3/16/2020:
https://www.cnbc.com/2020/03/16/sba-small-business-disaster-loans-never-met-test-like-coronavirus.html
In its more general lending program, known as 7(a) loans, the SBA has averaged 50,000 loans a year and $30 billion.
Now if it's to keep America's small businesses from ruin, the SBA and its private-sector lending partners will be tasked with getting out to entrepreneurs almost double that annual loan amount, and in a fraction of the time.
"Almost twice the number of dollars in half the time," Hurn said.
And even $50 billion may fall far short of what is truly needed.
Fair enough, but that was over a week ago. The package the Senate just passed has $350 billion set aside for the Paycheck Protection Program for employers with fewer than 500 employees. According to the SBA website, there were 30.2 million small businesses in the United States in 2018 which met that criteria. There are a few thousand preferred SBA lenders in the country, the actual number is hard to determine. Still, do the math. Is there enough infrastructure in place to get the $350 billion out to the 30.2 million businesses in time to avoid the layoffs the program is trying to avoid? If I were a betting man, I know what side I would want.
Simply put, this is unchartered territory for the US economy. Yes, we are doing what we should, and I applaud the powers that be for the work they have done. I also want to get back into the market with some of the cash we have raised in our client accounts, but, again, the strength of the last 3 days? To get back out or almost back out of a bear market almost immediately after the DOL announces over 3 million new applicants for unemployment assistance in one week's time? Hmm.
There I am…counting teeth in the horse's mouth. Am I right? Or am I right?
Again, I really don't want to be as negative and as pessimistic as I have been in this column. However, you have to be pragmatic in times like these, and the strength of the market this week isn't that. I would imagine the panic of the previous two weeks was the leverage getting squeezed out of the markets. This week, now that the worst of that squeeze is over, some investors feel as though 'the worst' might be over. I would counter with: the panic selling, the freak out from the beginning of the month, the massive bid/ask spreads, might have abated, but we still haven't digested the awful economic data and the drastically revised earnings estimates. We simply don't know what the new normal, or at least the normal for the next several months, is or will be. As a result, while I don't want it to happen, I think the markets will struggle to maintain this week's rally or levels. Granted, we might not experience the same, again, panic from earlier in the month, but a strong 3-day rally doesn't mean we are out of the woods yet.
For this reason(s), yesterday, our investment committee decided to raise a little cash in client strategy accounts where we exercise investment discretion, roughly 2% or so (in some accounts slightly more), by selling broad market ETFs. In essence, we sold 'into the recent strength' to lock in a portion of this week's fun for our clients. Trust me, we want to put it back to work again as soon as is possible AND it doesn't change our longer-term strategy…just doing a little market timing, a little day trading if you will, to generate a better rate of return.
In the end, whew, this was a crazy week, just absolutely nuts. The markets gave us a wonderful gift, and we took advantage of it…and looked it square in the mouth to boot. Our clients pay us to do such things, you know.
I hope this finds you and your family safe and as happy as you can be.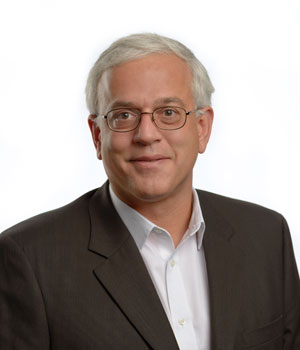 John Norris
Chief Economist
As always, nothing in this newsletter should be considered or otherwise construed as an offer to buy or sell investment services or securities of any type. Any individual action you might take from reading this newsletter is at your own risk. My opinion, as those of our investment committee, are subject to change without notice. Finally, the opinions expressed herein are not necessarily those of the reset of the associates and/or shareholders of Oakworth Capital Bank or the official position of the company itself.