In Alabama, the college football season officially starts September 3rd. On that Saturday, Auburn takes on Mercer, and Alabama squares off against Utah State. I can hardly wait. Hey, don't get me wrong — I am not overly passionate about either of those games. Further, I probably won't darken the doorsteps of either Jordan-Hare or Bryant-Denny stadiums all season, even if I do watch most games on TV.
However, come September 3, the topic of conversation in the Deep South, and especially Alabama, will turn to football and away from the markets, economy, recessions, and inflation. Again, I can hardly wait. Thus far, it has been a doozy of a year.
Interestingly, it isn't the red ink and inflation that have made it thus. Nope. It is the bizarre, and often contradictory, information. As my hair will attest, I have been in this line of work for a long time and have never seen such strange economic data. In some ways, it is analogous to rain on a sunny day.
After all, how often do we wring our hands and gnash our teeth when the economy creates 372k net new payroll jobs as it did in June? When the official unemployment rate is 3.6%? Jobs. Or when there are roughly 11.2 million job openings in the U.S. economy? When the ISM Reports on Business all suggest the US economy is in expansion? Or when the dollar is at 20-year highs? When the Capacity Utilization Rate (in our manufacturing sector) is at 80%, which is "tight" on an historical basis? Or when all the planes are full and you can't get a reservation at your favorite restaurant?
Everything in that paragraph is either quantifiably true or my personal observation. I don't believe there is any hyperbole. Unfortunately, inflation running at 40-year highs trumps (no pun intended) any good news. Inflation. Further, if the Fed swats at inflation with a sledgehammer, will the economy go into recession? That seems to have been the case in the past. Yuck.
So, inflation or the Fed? Inflation or the Fed? With that question up in the air, a lot of investors have picked up their marbles and gone home. I would be willing to bet two aggies and a cat's-eye they are feeling pretty good about their decision right about now. Marbles.
The question remains: how much longer will the angst remain? If inflation is driving the fear of the Fed which is driving the fear of recession, I have good news. At least, I hope I have good news.
This week, the Bureau of Labor Statistics (BLS) announced the trailing 12-month CPI increased 9.1%. Inflation. This was/is the highest observation since November 1981. It will also likely be the highest observation for this investment cycle. Yes, I am stepping out on a limb here, and forecasting 'we' have reached a peak (for now) in the CPI. There you have it, but why?
Although I have written the following here in the past, inflation is still the primary topic for discussion in economic circles. Higher Prices. What exciting circles they are, let me tell. First, the dollar is extremely strong relative to other major trading currencies. Historically, there is a negative correlation between the strength of the dollar and inflation. Second, the money supply is growing at a much slower, almost sluggish, pace thus far in 2022. Third, wholesalers and retailers are heavy with inventory. Fourth, global shipping rates have fallen sharply over the last month, suggesting global supply chains are unknotting. Baltic Dry Rate.
Finally, and importantly, the same could be said for virtually all types of commodities, especially energy. Gasoline Futures.
Don't get me wrong, energy prices are still much higher than consumers would like. However, they are much lower than last month. That is the key here: they are much lower than they were LAST month. As a result, if this trend continues through the end of the month, and there is no reason to believe it won't despite today's price action, a decent chunk of the CPI calculation will be sharply in the red. Again, if the trend continues, we could very easily see some very strange looking inflation data for July. By strange, I mean much weaker than we have seen in a long time.
Obviously, this would, could or should help drive down the 12-month CPI somewhat. To that end, anything lower than last July's 0.5% monthly increase will cause the 12-month number to fall. It is just math, and the math, as I type here on July 15th, would suggest this month's official rate of inflation should be less than 0.5%.
Of course, a lot can change over the next two weeks. Black swans can fly in from nowhere. The war in Ukraine could expand into Poland. Shoot, a whole host of badness could take place over the next fortnight. However, all other things being equal, the good Lord willing and the creek don't rise, yep, we have likely seen the worst of the upward trajectory in consumer prices in the US in 2022. No, they won't fall like we would all like. They will just be going up at, we hope, a much slower pace.
That is good news. Isn't it? Small favors, and all of that? Hey, I am not picky.
So, IF this is the case and it DOES come to pass, what does that mean for the Fed? What does it mean for a potential recession? First, if inflation did, in fact, peak in June, the Doomsday scenario of the Fed killing the economy to kill inflation probably won't come to pass. To that end, the futures market is currently pricing in some rate cuts in the second half of 2023. Second, the probability of a recession is 100%. However, the probability is always 100%; we just don't know the timing.
With that said, as I have told several groups over the last month or so, any near-term recession should be a kilometer long and 6 inches deep. Don't you love how I blend the metric and imperial systems there? It should not be anywhere close to the pandemic related recession in 2020 or the financial crisis of 2007-2009. Nope. It won't be those worst case scenarios, and investors should take note and take heart.
After all, there will soon be games to watch and tailgates to attend. Trust me, those things are a lot more fun than…well…most things. Oh yeah, one more thing while I am at it: GO DEACS!!!!
Thank you for your continued support. As always, I hope this newsletter finds you and your family well. May your blessings outweigh your sorrows not only on this day but on every day, and thank you, as always, for indulging me this week. Also, please be sure to tune into our podcast, Trading Perspectives, which is available on every platform.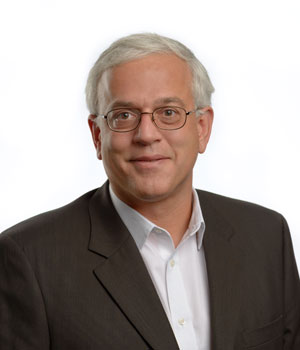 Please note, nothing in this newsletter should be considered or otherwise construed as an offer to buy or sell investment services or securities of any type. Any individual action you might take from reading this newsletter is at your own risk. My opinion, as those of our investment committee Investment Committee, is subject to change without notice. Finally, the opinions expressed herein are not necessarily those of the rest of the associates and/or shareholders of Oakworth Capital Bank or the official position of the company itself.