There is absolutely no shortage of topics on which to bloviate this week. From the minutes of the December 15th FOMC meeting roiling the markets, to the observations of the January 6th riot, to the Russians causing consternation in both the Ukraine and Kazakhstan, to the Supreme Court taking up the Administration's vaccine mandate plans, to persistent supply chain woes, to snowstorms and the Omicron variant hobbling transportation in the United States, to this morning's Employment Situation report for December 2021. Whew, and there is even more. It has a been a week to remember, even if there is a lot we would like to forget.
I have decided to try and tackle a combination of the supply chain issues and this morning's labor report. They seem to be joined at the hip.
This week, for some awful reason, I had occasion to go into four different grocery stores here in the Birmingham area. If that sounds ridiculous, it is because I must be a ridiculous person. However, I noticed something in each: a lot of empty shelf space, and I mean a lot. Paper towels? Forget it. Chicken breasts? Difficult to find. Dairy? Sketchy. Produce? Oh ho, hardly a leaf of lettuce or single berry in some of these stores. Frozen pizzas (not that I eat them any longer)? Mostly cleaned out. The list goes on and on, with a noticeable exception: beer & wine. There is no discernible shortage of that stuff.
Had it been one grocery store having issues, I could have chalked it up to their deliveries getting delayed. However, when all of them pretty much looked the same way? What is the old adage? Where there is smoke there is fire? So, when I am curious about such things, I sometimes turn to people I know in the wholesale trade industry to ask them just what in the [world] is happening?
Here is the response they gave me:
"Demand is good but supply is terrible and the labor situation is equally as terrible.  I don't think that Omicron has much to do with any of the supply problem or willingness of people to work, at least not yet from what we can tell." 
I found that to be kind of curious. The Omicron variant isn't to blame? Isn't that sort of counterintuitive? After all, sick people can't work, right? People who have to quarantine aren't out making deliveries, stocking shelves, and unloading trucks, or at least they shouldn't be.
So, what gives? Why all the problems with finding a certain type of worker? Why the surge in job openings over the last several months, and why has the Labor Force Participation Rate barely budged? After all, there is/are close to 11 million available jobs in the US economy as I type, and far fewer Americans are currently looking for work than prior to the start of the pandemic, in the millions.
As I have written here in the past, much of this is due to older people opting out of the labor force, and not enough younger people backfilling those jobs and job openings. I suspect something else is making finding hourly workers, and that is what many of these openings are, increasingly hard to find. You might be surprised to learn the reason is on your phone; in fact, there could be several of them on your phone. They have names like Shipt, Uber, Lyft, DoorDash, Uber Eats, Instacart, GrubHub, InboxDollars, Fiverr, Rover, TaskRabbit, Amazon Flex, and others.
That is right, I am talking about the so-called 'gig economy.'
To support this contention, I am simply going to 'cut & paste' the following snippets from a Pew Research Center report released on December 8, 2021, entitled "The State of Gig Work in 2021." Pretty aptly named, huh?
Still, there is a smaller, but notable, segment who have more fully incorporated these jobs into their work life: 31% of current or recent gig workers – representing 3% of U.S. adults overall – say this has been their main job over the past 12 months. Those shares are even higher for those who are less affluent: 42% of current or recent gig workers who have lower incomes say it has been their main job over the past year. That translates into 7% of all adults with lower incomes.
At the same time, some gig workers are more financially dependent on this income than others. Among current or recent gig workers, roughly six-in-ten say the money they earned through these platforms over the past 12 months has been essential (23%) or important (35%) for meeting their basic needs, while 39% say the income has been nice to have, but not needed.
https://www.pewresearch.org/internet/2021/12/08/the-state-of-gig-work-in-2021/
Take a look at that phrase in the first paragraph of the top paragraph: "representing 3% of US adults overall." While that might not sound like a lot, it represents literally millions of workers who are doing so-called gig work as their primary employment. The chances are many of them are using a number of different apps. Why not do both Uber and Lyft? DoorDash, Uber Eats, and GrubHub? Shipt and Instacart? Etc. Indeed.
But why is this appealing? Why do the gig thing when there are plenty of "real" jobs available? Well, the pay is likely somewhat comparable to many of the open hourly jobs. You don't have a set schedule. You don't have to worry about a sitter or daycare or being off work due to a sick child. You don't have a boss, and, technically, you aren't anybody's employee. Let that sink in for a second: you aren't anybody's employee. As such, you don't get a W-2 and perhaps you aren't officially employed, right? Think the DOL and the IRS have the capacity to track down everyone gaming the system? Let alone having the will? Not hardly.
No? Do you think that is far-fetched?
Well, consider this: the Labor Force Participation Rate for workers 25+ years old with 'less than a high school diploma' was 45.2% in December 2020. It was 44.8% in December 2021. Conversely, the participation rate went up for every other level of educational attainment. Further, the number of absolute jobs for that one segment has remained stagnant over the last 12 months, whereas job growth has been robust in the others. Huh.
Could it be the gig economy is screwing up my produce section? Folks would rather deliver meals and pick up groceries for others on their own terms, as opposed to loading trucks and stocking shelves on someone else's? The answer is: very easily could be.
So, older people opt out. People move up to take their jobs. No one steps up to take the lesser jobs which open up. Why? Because they are too busy delivering take-out and groceries, and carting folks around. Yeah, that makes complete sense to me.
As always, I hope this newsletter finds you and your family well, and may your blessings outweigh your sorrows not only on this day but on every day (and don't forget to listen to our Trading Perspectives podcast)!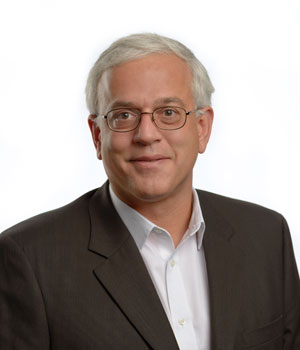 As always, nothing in this newsletter should be considered or otherwise construed as an offer to buy or sell investment services or securities of any type. Any individual action you might take from reading this newsletter is at your own risk. My opinion, as those of our investment committee, are subject to change without notice. Finally, the opinions expressed herein are not necessarily those of the reset of the associates and/or shareholders of Oakworth Capital Bank or the official position of the company itself.