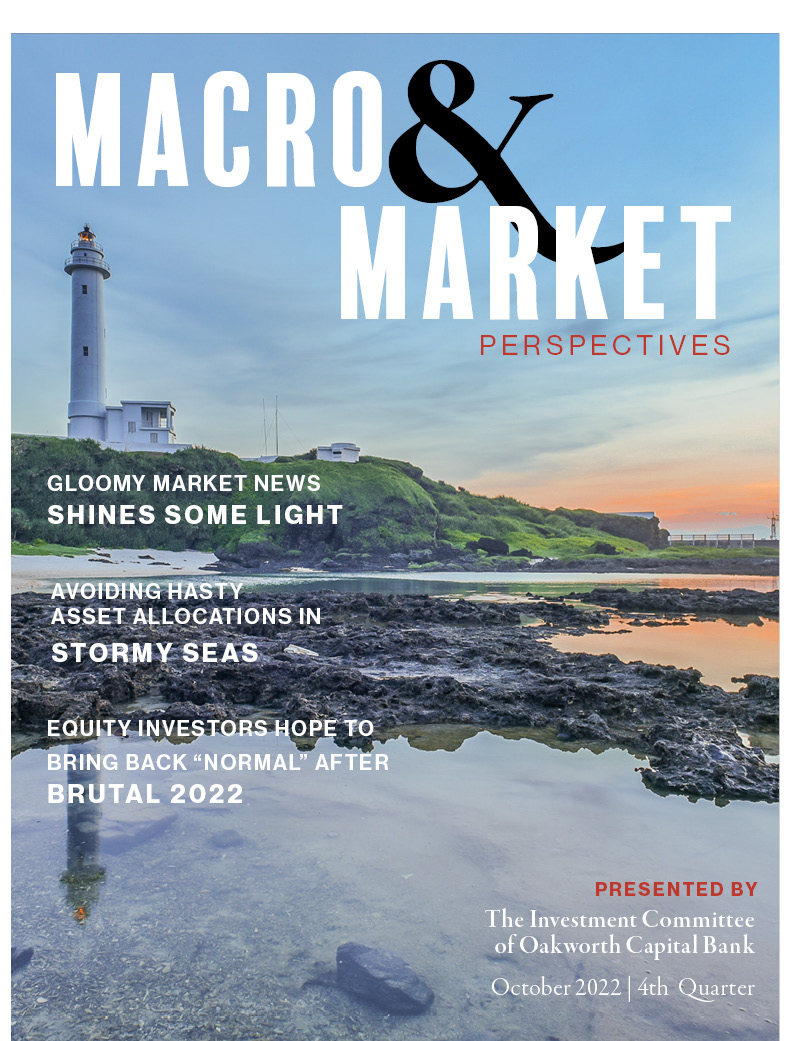 Stubbornly high inflation continued to loom over the markets during the 3rd quarter of 2022. With little improvement in the trailing 12-month Consumer Price Index (CPI), consumers and investors wondered just how long this so-called transitory situation would last. It sure has felt permanent.
In this sort of a gloomy scenario, investor psyche continued to languish, especially in September. During the last month of the quarter, virtually everything seemed to come apart after a disappointing CPI report on September 13. That was all it took to drive stocks and bonds to new lows.
Equities, as defined by the S&P 500, had another dismal quarter. So did bonds, real estate and most commodities. Finally, while cash hasn't fallen like stocks and bonds, inflation has taken a big bite out of the U.S. consumer's purchasing power.
In a lot of ways, every way actually, it was great to see the 3rd quarter in the rearview mirror. It will be even better to see the calendar turn after midnight on December 31.
Interestingly, the economic data continues to be better than the markets would suggest. To be sure, growth has been less than it was in 2021, but it hasn't been the worst-case scenario either. In fact, outside of the real estate market, the U.S. economy might even be slightly in positive territory for the year.
As I wrote here last quarter, the labor market remains historically tight. Banks are flushed with liquidity. If you liked stocks at the start of the year, you will love the valuations now. Longer-term inflation expectations are moderating, so bonds likely won't continue to fall apart. This means stock prices should rebound from the 3rd quarter's red ink.
Truly, this year has been one of the worst in recent memory. However, it is almost at an end, and things really aren't as bleak as they appear. That is one of the easiest observations I have ever made. Trust me on that.
Please enjoy our thoughts about what happened in the 3rd quarter, if that is possible, and what might happen throughout the remainder of the year. Obviously, no one can look into the future with crystal clarity. However, by anticipating potential changes, we can capitalize on them for our clients' benefit.
View the PDF here: